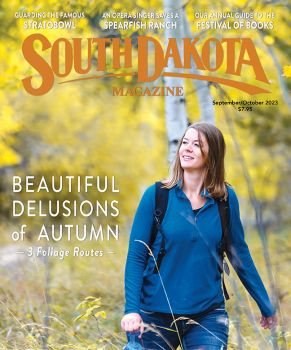 Subscriptions to South Dakota Magazine make great gifts!
Subscribe today — 1 year (6 issues) is just $29!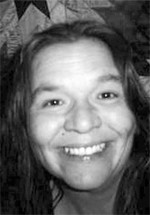 Note from Rosebud: Fighting Domestic Violence
Nov 4, 2011
Another October is past. I believe the most important awareness activity observed in October is that of domestic violence. Women, children and even men of all ages suffer from violent acts of physical, mental, sexual, emotional and spiritual abuse on a daily basis. And many have lost their lives because of violence.
Abuse often comes from close family members who live under the same roof. Victims of domestic violence should seek help right away. Do not continue to risk your emotional, mental, spiritual or physical well-being to stay with your abuser. Abuse is not love.
Abusers are often master manipulators. They can be very convincing when they manipulate you with their emotional sweet talk. Perhaps the most famous line spoken by an abuser is "I won't ever hit you again." But you and I both know he or she will eventually commit another violent act.
You are worth more than the abuser leads you to believe. Get away today! It is not worth putting your very life or your children's lives at risk to continue living with a violent person.
I believe individuals engulfed in violent thinking suffer from an acute form of mental illness. And I have close relatives who are constantly consumed by their own inner violent thoughts. One male I know has grown up to be a big boy. He tends to tower over everyone. He must think it gives him some kind of license to abuse his companion because that is what he does.
In one of his relationships he beat his girlfriend to the point where she suffered broken bones. They are not together anymore but he still attempts to intimidate her when he sees her in public places. Their small child witnessed the assault the mother suffered. As much as I do not like to see children raised by only one parent, I am glad they are not together anymore because at least the child doesn't have to watch the dad beat up on the mom.
There are incidents where women have been murdered because of domestic violence and the perpetrator has gone free. Some silent witness sillouettes represent unsolved deaths where a suspect might walk free and never be prosecuted. I do not want to see another woman die from a beating inflicted upon her by her companion.
If you are in an abusive relationship please get away right now. You might save your own life.

Vi Waln is Sicangu Lakota and an enrolled member of the Rosebud Sioux Tribe. Her columns were awarded first place in the South Dakota Newspaper Association 2010 contest. She can be reached through email at sicanguscribe@yahoo.com