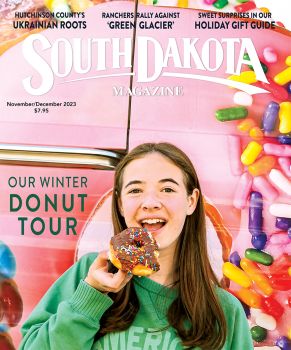 Subscriptions to South Dakota Magazine make great gifts!
Subscribe today — 1 year (6 issues) is just $29!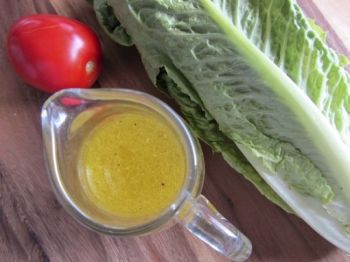 Keeping It Light
Dec 27, 2012
As I shared in a blog post last week, I recently lost 10 pounds…with the help of a tonsillectomy. My poor throat couldn't tolerate much for a couple of weeks, and a few of my pesky extra pounds magically disappeared. I wish I could drop 20 more that easily. Blogging about food hasn't been so friendly to my backside.
It seems that over the past couple of years, life and stuff and excuses got in the way of my exercise routine, and more and more yummy food found its way onto my plate. This has resulted in me needing bigger pants. It's not something I am proud of, but I suppose it happens to the best of us.
Now that my throat is on the mend and I am back to shoveling lots of food into my mouth, I would like to keep those 10 pounds away (and maybe drop a few more). Fortunately, there are a lot of food options that are as good for me as they are delicious. Nothing complements a meal better than crisp, flavorful greens. A light, fresh salad dressing is always the best accompaniment.
I like to keep it simple with garlic, lemon juice, salt and pepper, and a quality olive oil. Grating the garlic with a fine Microplane grater richly infuses the dressing with the aromatic. The tartness and acidity of lemon juice is the brightness that any green salad needs. This is clean eating at its best, and guarantees to fill even the hungriest bellies. I might even be able to drop those other 20 pounds with Garlic and Lemon Salad Dressing on my plate.
---
Garlic and Lemon Salad Dressing
1 clove of garlic
1/4 cup freshly squeezed lemon juice
2-4 tablespoons olive oil
Kosher salt
Freshly ground black pepper
Using a fine grater, grate the clove of garlic. Combine with lemon juice, olive oil and mix well. (It can be whisked in a bowl, or add all ingredients to a mason jar and shake well to combine.) Season with salt and pepper to taste. Dressing is best when made at least an hour before serving (to infuse the oil with the garlic), but can be used immediately. Yields enough dressing for one average family-sized salad.
Fran Hill has been blogging about food at On My Plate since October of 2006. She, her husband and their dog, Ace, reside near Colome.