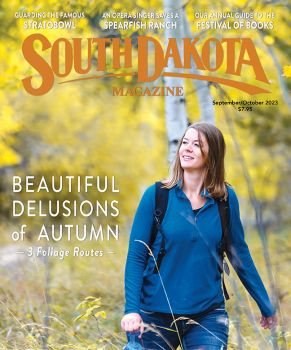 Subscriptions to South Dakota Magazine make great gifts!
Subscribe today — 1 year (6 issues) is just $29!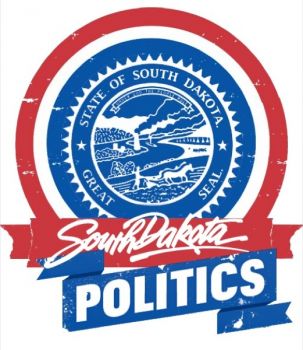 Casey at the Generational Bat
Apr 2, 2014
I'm not the only person speaking from the Left in South Dakota. Democratic activist, Navy reservist, and pretty smart South Dakotan Ryan Casey unsettled the Sioux Falls Rotary Club Monday with a speech on generational change and South Dakota politics.
Casey ascribes to generational theory, which ties American political cycles to a seemingly Newtonian theory of how young people respond to their forebears: for every generation, there is an equal and opposite re-generation. Kids compensate for what they perceive as their parents' mistakes and shortcomings and become a generation acting politically different.
Casey says two types of generations dominate our political cycles: idealist generations and civic generations. Baby boomers, says Casey, are idealists. His generation, the millennials, are civic ... um, civil ... civilians ... civicisticists? Casey doesn't help me out with a noun.
George McGovern mobilized his civic generation, who'd grown up seeing an active federal government saving South Dakota's skin. They saw government as an effective tool for solving problems. (Hmm ... even McGovern's Republican colleague Karl E. Mundt liked government building dams and Interstate highways.) The idealist baby boomers looked at Dad McGovern and Grandpa FDR and reacted with conservative idealism (starring McGovern contemporary Ronald Reagan, who shows generational theory is a sociological explanation for how the electorate works, not a psychological explanation of how each individual will vote).
Casey sees idealists currently in charge of South Dakota. He spotlights the expansion of Medicaid under the Affordable Care Act as a perfect issue to frame the differences between those idealists and the new civic generation which Casey sees rising against the idealists in charge. South Dakota's idealists reject Medicaid expansion on principle, saying we shouldn't take money from an unreliable, debt-ridden government. Casey says nuts to that. He and his civic friends just want to solve problems:
A couple of Ph.D. economists from the University of Nebraska-Kearney delivered a report to state legislators in Pierre last month. Over the next seven years, they found, the net impact on the state of South Dakota revenues alone is estimated to be $64 million dollars! ... [I]t gets better when we calculate the economic benefit for the state that Medicaid expansion would bring. That number is $1.04 billion over seven years. And oh, by the way, we get to provide health care for more than 48,000 South Dakotans who don't currently have it ... [Ryan Casey, speech to Sioux Falls Rotary Club, 2014.03.31].
Casey clearly hopes that generational theory predicts a civic generation supplanting idealist power to do practical, if Lefty, things like expanding Medicaid. I find that prospect appealing, but if Casey is right, does generational theory doom our aspirations? In 35 years will Casey and I be the complacent old white men at Rotary, shifting uncomfortably in our seats as some young whippersnapper tells us that her generation is kicking us out and bringing back good old Reagan-Daugaard conservatism?
Editor's Note: Cory Heidelberger is our political columnist from the left. For a right-wing perspective on politics, please look for columns by Dr. Ken Blanchard on this site.
Cory Allen Heidelberger writes the Madville Times political blog. He grew up on the shores of Lake Herman. He studied math and history at SDSU and information systems at DSU, and has taught math, English, speech, and French at high schools East and West River.