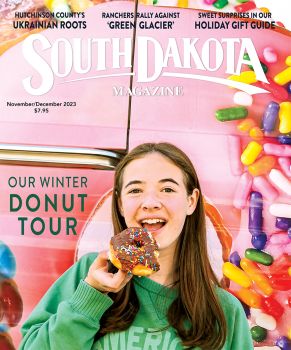 Subscriptions to South Dakota Magazine make great gifts!
Subscribe today — 1 year (6 issues) is just $29!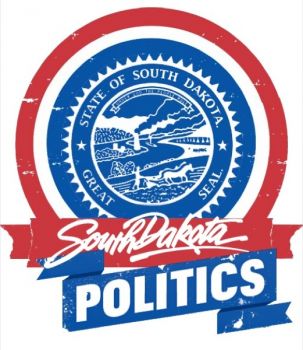 Health Care Politics in South Dakota
May 14, 2014
A new poll finds that health care is the most important deciding issue for South Dakotans trying to pick their next Senator. Republicans think that means crying wolf about the Affordable Care Act.
Mike Rounds is cluttering up everyone's evening news with his mendacious ad claiming the Affordable Care Act makes him lose sleep. Rounds flat out lies, telling folks that the ACA is cutting Medicare and reducing benefits for seniors like his dear old dad, who, given his long-time service as a lobbyist for the oil industry and the fact that his son is the richest Republican in the U.S. Senate race, is probably one of the last people in South Dakota who needs to worry about paying his medical bills. For the record, the ACA hasn't reduced care for Don Rounds or any other senior citizen; the cuts Rounds says he opposes are replicated by the Republican Paul Ryan budget.
Rounds, like everyone else on the Republican ticket, vows to repeal the ACA. Rounds et al. consistently call the ACA "ObamaCare," which shows that for them, repealing the ACA is more about burning that man in the White House in effigy than about crafting good policy.
Call it what you will, the ACA is working. 17.3 to 27.7 million Americans have some sort of coverage thanks to provisions of the ACA. And consider this comparison of what happens when you implement the ACA with what happens when you don't: In states that have expanded Medicaid under the ACA, hospitals are seeing a lower percentage of uninsured patients. In states like South Dakota that have rejected the ACA-Medicaid expansion, hospitals are seeing a higher percentage of uninsured patients. More uninsured patients mean more uncompensated care and more of what former Republican State Senator Stan Adelstein calls a hidden tax on the rest of us. In other words, everything else being equal, things are better with the ACA than without.
And Mike Rounds says, "Do without." As former SDGOP boss Joel Rosenthal writes, Rounds and his false-fear-mongering GOP compadres aren't offering any real policy alternatives to the ACA. Independent Larry Pressler is talking about lowering costs through health cooperatives. Democrat Rick Weiland is talking about making Medicare (which everyone loves, including Rounds) a public option, available to anyone who wants to buy in. Both Pressler and Weiland acknowledge that the ACA is imperfect. They respond not by making Barack Obama a bogeyman but by talking about ways to solve problems and make health care work better.
That same poll showing South Dakotans' strong concern about health care also shows Rounds winning 44 percent of the vote, Weiland 30 percent, and Pressler 17 percent. That's a pretty even split between fear mongering and problem-solving. Unfortunately, the two problem-solvers are splitting the practical vote, allowing fear and fecklessness to win the day. Pressler and Weiland will both need to work on pulling voters out of Camp Fear and into Camp Fix-It. Folks hoping for more progress on health care policy should wish Weiland and Pressler well.
Editor's Note: Cory Heidelberger is our political columnist from the left. For a conservative perspective on politics, please look for columns by Dr. Ken Blanchard on this site.
Cory Allen Heidelberger writes the Madville Times political blog. He grew up on the shores of Lake Herman. He studied math and history at SDSU and information systems at DSU, and has taught math, English, speech, and French at high schools East and West River.