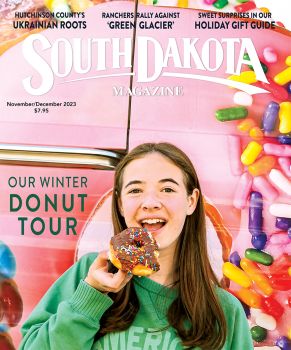 Subscriptions to South Dakota Magazine make great gifts!
Subscribe today — 1 year (6 issues) is just $29!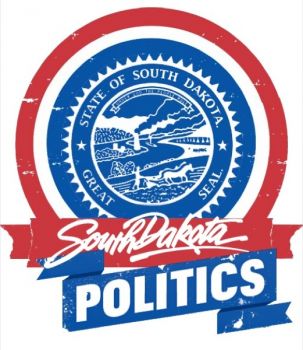 Openly Dirty Tricks
Apr 16, 2014
Hey, South Dakota Democrats! Let's make trouble: let's nominate Gordon Howie to run for U.S. Senate.
Former Republican legislator Gordon Howie announced this month that he is running for U.S. Senate as an Independent. The Rapid City conservative says he wants to ensure that voters have a conservative on the ballot. Democrat Rick Weiland and apostate Republican turned Indy Larry Pressler clearly do not fit Howie's arch-conservative mold; Howie and some other conservatives contend that pragmatic GOP front-runner Mike Rounds doesn't, either.
Howie's bid might suggest a lack of confidence in his friend Rep. Stace Nelson's ability to carry the Ted Cruz-y/Rand Paul-y conservative banner to victory in the primary. But Howie just co-hosted a fundraiser for Nelson and swears that he will withdraw from the race if Nelson beats Rounds in June. Howie seems to be engaged in some pragmatism of his own, offering conservatives a Plan B, just in case Nelson's message can't muscle past Rounds's millions.
The only reason I like Howie's Plan B is that it helps Rick Weiland. It boxes Rounds in: he can't attack Nelson too hard in the primary, because that would alienate Nelson's hard-right supporters, who could (as Kevin Woster notes) happily hand their votes to Howie in November. That increases the chances that Nelson can stage an upset in the primary, and Weiland can beat the cash-poor Nelson more easily than he can beat the Nine Million Dollar Man.
Democrats should want Gordon Howie on the ballot. Democrats can sign to put Howie on the ballot (any registered voter of any party can sign a petition for an Independent candidate). But do Democrats dare sign for a candidate who threatens religious freedom, opposes women's rights, and tramples on the U.S. Constitution? Can one in good conscience sign a petition for a candidate one would never want to win?
Fortunately, Gordon Howie won't win. His tax-dodging, illegal mountain-lion killing, and general political ineffectiveness (see his fourth-place finish in the 2010 GOP gubernatorial primary) will keep him from winning statewide office. Democrats outnumber Howie supporters; he will only win enough votes to split a possible Rounds majority with Pressler and increase the chances of a Weiland victory by plurality.
At that point, Democrats can look at placing Howie on the ballot not as a risk to the Republic but as a tactical move to help their candidate win.
So here's the deal, Democrats: if that calculus and your conscience square, and if you didn't sign for Weiland (you can't sign two!), go find a Howie supporter by Tuesday, April 29 (they'll have clipboards and Agenda 21 buttons) and sign Howie's petition.
But then you have to do penance: you have to promise you will send Weiland nine bucks. You will vote for him in November. You will bring a friend and tell 10 others to vote for him in November.
Gordon Howie wants to run against Rick Weiland. Let's help him run ... for Rick Weiland.
Editor's Note: Cory Heidelberger is our political columnist from the left. For a right-wing perspective on politics, please look for columns by Dr. Ken Blanchard on this site.
Cory Allen Heidelberger writes the Madville Times political blog. He grew up on the shores of Lake Herman. He studied math and history at SDSU and information systems at DSU, and has taught math, English, speech, and French at high schools East and West River.