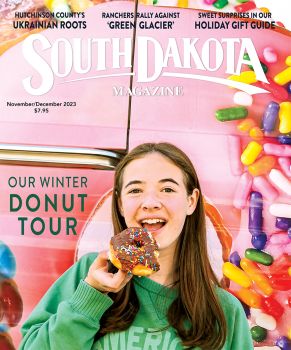 Subscriptions to South Dakota Magazine make great gifts!
Subscribe today — 1 year (6 issues) is just $29!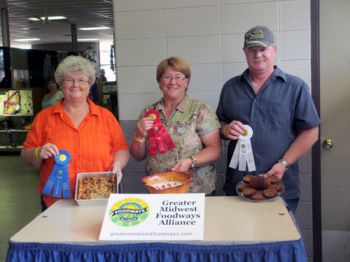 Savoring the Story
Aug 29, 2013

I wish I'd carried pencil and paper with me when I was growing up. I spent a fair amount of time with my elders over the years, and there are so many things that I thought would be forever cemented in my memory that have slipped away, perhaps for good. It makes me sad to think about all the stories entrusted to me over the years that are now lost. I should've taken better notes. Heck, ANY notes would've made a difference.
Then there are the half-remembered tidbits stuck in my head that no one else can verify. My grandparents told me about some foods their parents made back in the 1930s — malt leader beer, a non-alcoholic brew, and buttermilk jam. Perhaps both were products of hard times. Buttermilk was something Great-Grandma Mark had in abundance on her farm near Viborg, and a homemade non-alcoholic beer would have quenched Great-Grandpa Skoven's thirst in those hot, dusty days of Prohibition. But I don't have recipes, and I haven't had any luck finding any. They weren't deemed important enough to pass down.
And then there's the flip side. Have you ever paged through an old community cookbook and found a recipe that stopped you in your tracks? I have. The recipe giver may be credited, if you're lucky, but you don't know why this particular food was so important that they wanted to share it with their community. Was it traditional in their family, picked up on a trip or clipped out of a newspaper? Was it an everyday meal or fancy food that was only brought out for company? Were they famous or infamous for making this dish? You can recreate it if you want to, but you'll never know why it mattered to them.
That's why I'm excited to travel to the South Dakota State Fair this Sunday. I'll be helping Catherine Lambrecht of the Greater Midwest Foodways Alliance judge the Heirloom Recipes Contest. Participants will bring a favorite homemade family recipe that dates before 1950, along with the story behind it. We'll get to sample South Dakota tastes of years ago and place them in the context of their times.
Pre-registration is over, but if you have a recipe you'd like to share, take a look at the contest rules and please join us on Sept. 1 at 11:30 am in the Women's Building. Last year's entries were dessert-heavy, but savory recipes are very welcome too.
---


When I first read this recipe in an old Yankton cookbook from 1946, I was a little taken aback. "You call that a dessert?" I thought. My husband suspected the recipe submitter, the pastor's wife, was having a little laugh at her congregation's expense. The truth probably relates to the times. Sugar was rationed from May 1942 to June 1947 because of World War II, so many housewives turned to marshmallows as a substitute.
While this recipe was by no means the weirdest thing I've ever found in an old community cookbook (the Jello salad section is always good for oddities), it is one of the few I'm actually willing to try. As I sample it, I'll wonder what Mrs. Wicks' name actually was, why this recipe was significant enough for her to put her name to, and if it was still popular with her family after the wartime restrictions were lifted. If you're a Wicks descendant (or if you've got recipes for malt leader beer or buttermilk jam), please leave a comment below.
Marshmallow Dessert
Submitted by Mrs. T. G. Wicks
Trinity Lutheran Cook Book, 3rd edition, printed August 1946
24 marshmallows
1 cup strong coffee — cool
1 cup whipping cream
Nuts to flavor
Whip coffee and marshmallows. Fold in whipped cream. Leave in refrigerator until ready to serve. Serve in sherbet glasses.