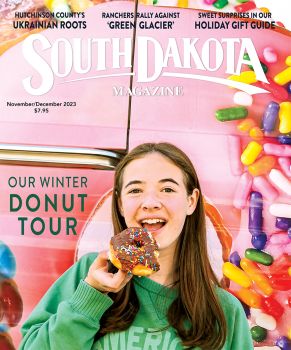 Subscriptions to South Dakota Magazine make great gifts!
Subscribe today — 1 year (6 issues) is just $29!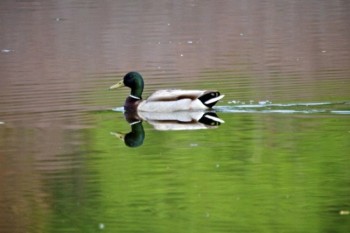 Old Timer On Skates Outshoots Them All
Oct 23, 2012
When we lived in Wessington Springs many years ago, my dad was a druggist and hotelkeeper. When he had time he went duck hunting. He would pick my brother and me up after school. Sometimes his partner and erstwhile cowboy Slim Carothers came along.
When the ducks came in to roost at dusk the shooting was fast and furious and ducks would rain down. My brother and I would scurry out to retrieve them and get back for the next flight. We always wanted to go along when the big northerns came down but dad said it was much too cold for us that time of year.
He told me once that he and a party of hunters had dragged straw onto the ice for warmth on a hunt for northerns. They used the straw to make a blind near the only open water on the frozen lake.
The shooting was fabulous, mostly green mallards, when suddenly an old-timer, bundled to the eyebrows, bearing a 12 gauge single shot, came skating towards them on rocker skates that curled up over the laces of his boots.
"Hey! You're on my land," said the old-timer.
"It's water and not much of that," said dad.
"Well, I own the land around it."
"Join us. There are plenty of ducks and help yourself to our shells," said dad, then he tugged at the old-timer's coat. "Get down! Here comes a flock of ducks."
The old-timer dropped into the blind and blasted away. "I got that one," he cried every time he shot. Often he was wrong, but he always skated out and retrieved the downed duck.
At noon he tied all the ducks he could hold onto his belt and skated for home. One of the other hunters suggested they had better hide some of their ducks because their host might be back. Sure enough, after lunch he appeared again and was successful as ever.
Editor's Note: Roland Sherman shared this 1920s hunting tale (back when the bag limit was 20 ducks) in the November/December 1995 issue of South Dakota Magazine. To order a back issue or to subscribe, call 800-456-5117.