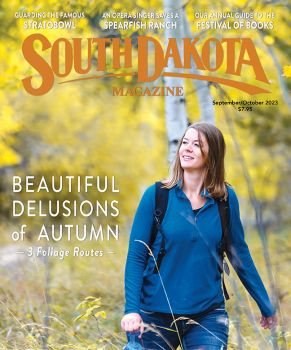 Subscriptions to South Dakota Magazine make great gifts!
Subscribe today — 1 year (6 issues) is just $29!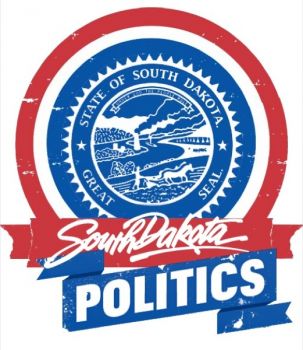 Jonesing For Indies
Jul 9, 2014
The non-race for attorney general shows why South Dakota should reform its nomination process to make it easier for Independents to run for office.
At its convention in Rapid City on June 21, the South Dakota Republican Party nominated Attorney General Marty Jackley to run for a second term. The following weekend, much to my chagrin, the South Dakota Democratic Party failed to nominate a challenger, leaving Jackley unopposed.
Jackley may yet face a challenger on the ballot: Republican Chad Haber, husband of former U.S. Senate candidate Annette Bosworth, announced Tuesday, July 8, that he wants to buck his party and run for attorney general. Among Haber's many problems is the near impossibility of getting on the ballot. Three party conventions are done. The Libertarians only have until Friday to schedule a date to legally nominate anyone. And Independents had to file by April 29.
The last thing I want is Chad Haber as attorney general. But I do want Independents to have fairer access to the ballot. Consider the disadvantages that state law, written by Republicans and Democrats, unfairly imposes on non-party people:
This year, Independents running for House, Senate, or Governor had to collect 3,171 signatures. Republicans running for those offices only needed 1,955 signatures; Democrats, 1,221.
Party candidates for attorney general, secretary of state, and other second-tier statewide offices don't need any signatures; they just need to show up at their convention, give out buffalo wings and ice cream, and win the convention vote. With no party to convene and nominate them, Independents aspiring to become attorney general or secretary of state must gather the same 3,171 signatures as Senate candidates.
Independents get a slight advantage in races for Senate, House, Governor and Legislature: an extra month to gather signatures. But Indies for attorney general, secretary of state, public utilities commissioner, etc., have no such luck. Parties nominate their choices for those offices at the summer conventions, two or three months after the Indy filing deadline. This year, a prudent Indy who wanted to challenge Jackley but didn't want to stand in the way of a qualified Democratic candidate couldn't wait for the Democratic convention to see if anyone good entered the race.
We can fix these disadvantages with a few statutory changes:
Establish a uniform filing deadline for all Independent candidates for statewide and legislative offices: the last Tuesday in July.
Require political parties to submit their convention nominees by the last Tuesday in June.
Reduce the Independent nominating signature requirement to the either the lower or the average of the major party signature requirements.
For offices like attorney general, for which partisan candidates are nominated by convention rather than petition, set the Independent nominating signature requirement equal to the number of voting delegates attending the largest party convention in the state.
Independents accept the disadvantage of running for office without an ongoing party apparatus. They should not face additional unfair disadvantages imposed on them by partisan lawmakers. We can't fix the system in time to give Jackley the challenge he deserves, but we can open up the ballot and allow Independents easier access in future elections.
Editor's Note: Cory Heidelberger is our political columnist from the left. For a conservative perspective on politics, please look for columns by Dr. Ken Blanchard on this site.
Cory Allen Heidelberger writes the Madville Times political blog. He grew up on the shores of Lake Herman. He studied math and history at SDSU and information systems at DSU, and has taught math, English, speech, and French at high schools East and West River.