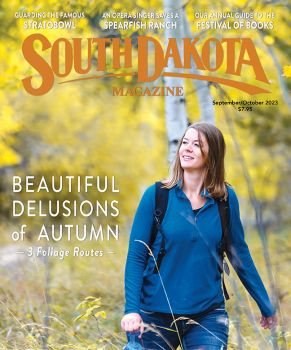 Subscriptions to South Dakota Magazine make great gifts!
Subscribe today — 1 year (6 issues) is just $29!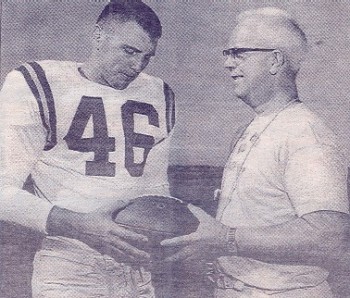 A Fitting Honor for Joe Thorne
Apr 6, 2011
Every time I return to Brookings, it seems my alma mater, South Dakota State University, has changed. On my last trip there to gather stories for a feature in our next issue, I saw the new Jackrabbit Village residential complex. Three new dorms in the formerly green patch near my old stomping grounds inside Brown Hall. Each is named for important alumni or faculty - Velva Lu Spencer (SDSU's first Native American adviser), Cleve Abbott (first African-American varsity athlete at State from Watertown) and Joe Thorne.

Thorne could have been many things, including a star on Vince Lombardi's Green Bay Packers. But Thorne died in a fiery explosion near Qui Nhon, Vietnam in April 1965. He was just 24 years old and was the first South Dakotan killed in the Vietnam War.

Thorne was a high school football star at Beresford and became a strong fullback at State. He played on the 1961 conference championship team coached by the legendary Ralph Ginn. The Packers drafted him, and he attended a summer rookie camp in 1963. But when he didn't show again, Lombardi called his home. Thorne's dad told the coach that Joe hadn't gone to school to learn how to be a football player. He had joined the Army ROTC on campus and felt obligated to serve his country in the military. Lombardi said he understood and invited Joe to call him after his military service was complete.

But a little over a year later, enemy ground fire pummeled the helicopter he was piloting over Vietnam. Another nearby plane also took a direct hit. Both crashed and exploded, killing nine men.

Consider yourself lucky if you're living in one of the new halls. Their modernity and amenities far surpass anything else on campus. But take a moment the next time you step into Thorne Hall to remember its namesake.