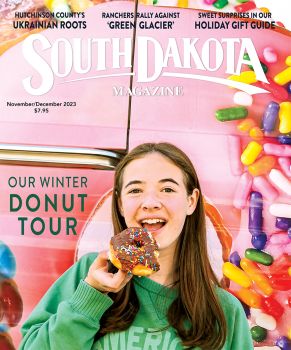 Subscriptions to South Dakota Magazine make great gifts!
Subscribe today — 1 year (6 issues) is just $29!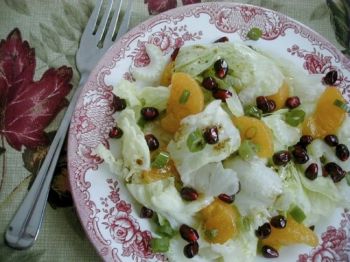 Juicy Bits
Nov 29, 2012
Colorful, hand-addressed envelopes fill my mailbox this time of year as Christmas cards and letters sail in from friends and family across the country. Some are just the card, like a poke that says, "Hey! Even though we don't keep in touch, just wanted to let you know we were thinking of you this holiday season." Some have a few hastily scrawled personal lines with sincere wishes or inside jokes. There are family photos, a few vacation shots, and even the ever amusing picture of a pet in a Santa hat. However, the season just wouldn't be complete without THE Christmas letter.
You know the one. THE Christmas letter is from the "Perfect Family." It usually includes a photo greeting card of the entire group with glossy hair and matching sweaters. The chatty letter tells of new cars, bigger houses and elaborate vacations. Their children eat their vegetables, have never had a cavity, get straight A's, clean their rooms, and are student of the month every month of the year. Dad just got another promotion at work while maintaining his perfect golf game. Mom has broken through the corporate glass ceiling and still bakes cookies for every PTA event and fundraiser. Goldie, the faithful Labrador retriever, has never, ever pooped on the floor.
If you are like me, you read those letters and roll your eyes. They are an excellent form of comic relief during the holiday season. Peering at the photo, you search for a sign of the true story — the juicy bits. Are they wearing turtlenecks this year to cover up the neck tattoo that Johnny got during his drunken trip to Mexico? Is Dad's arm around Suzy not just a sign of affection, but an attempt to hold her back from the biker dude that has been rumbling into the driveway at all hours of the day and night? Mom's credit cards are maxed out with ugly matching sweater purchases, and those cookies? Tubes of dough are her best friend.
It is natural to want to present ourselves in the best light possible. It is great to celebrate accomplishments and awards. I love hearing about the success of my friends and family. But, I know life isn't all perfect. Some of us fall. It's OK. It's normal. Sometimes, there is even….gasp….scandal. Juicy bits are OK, too. That's life. Imperfect life is the reason for the season. The birth of Christ was God's gift to an imperfect world. Christmas really is a celebration of the juicy bits.
Green Salad with Pomegranate and Mandarin is all about the juicy bits, too. It is really a perfect winter salad with hearty iceberg lettuce, seasonal pomegranate, and succulent mandarin orange segments. A balsamic dressing is a tangy addition that brightens the sweetness of the fruits. This salad is also something to celebrate.
---
Green Salad with Pomegranate and Mandarin
2 cups iceberg or romaine lettuce
2 green onions, finely chopped
2 celery ribs, sliced
1/2 cup pomegranate seeds
1/2 cup mandarin orange section
1/2 cup balsamic vinaigrette (see below)
Mix all greens together in a large salad bowl, adding more lettuce if need be. Add pomegranate seeds and mandarin orange pieces. Drizzle with balsamic vinaigrette to taste. Toss lightly. Serves 4.


Balsamic Vinaigrette
1/2 cup olive oil
1/4 cup balsamic vinegar
1 tablespoon lemon juice
1 tablespoon Dijon mustard
1 teaspoon honey
1 clove garlic, minced
Salt and pepper

Whisk all ingredients together and refrigerate until needed. Re-shake in container or stir before serving. Yields 3/4 cup dressing.
Fran Hill has been blogging about food at On My Plate since October of 2006. She, her husband and two dogs reside near Colome.