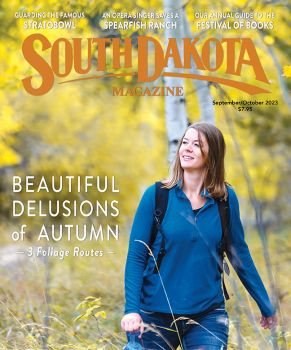 Subscriptions to South Dakota Magazine make great gifts!
Subscribe today — 1 year (6 issues) is just $29!

Lead's Meat Pies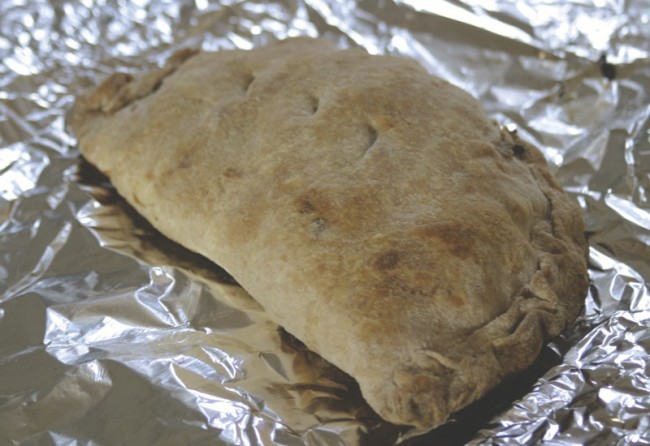 The humble pastie from Cornwall has become a Lead tradition.
Immigrants from around the world came to work in the Homestake Mine in Lead when it opened in 1876. Along with a desire for a better way of life, they brought a diversity of customs and cuisine. Several ethnic foods continue to be local favorites, including the Cornish pastie (pass-tee).
Pasties are similar to the meat pies found in today's frozen food section without the variety of fillings. The old-fashioned pies were usually just meat and potatoes wrapped in a crust. Pasties were a perfect food for hungry hard rock miners who didn't see the light of day until their shift was over. The filled pie fit easily into their oblong metal lunch buckets, and provided a complete meal — meat, potatoes and bread.
Some say the thick-crimped crust of the pastie was more handle than food. Cyanide, arsenic and other toxins were often used to extract gold and tin so the miners knew their hands might be contaminated. To be safe, they held the pastie by the crimped edge. After eating the rest of the pastie, superstition compelled them to leave "the handle" for the ghosts they believed lived in the mines.
Although the Homestake Mine closed years ago, Lead residents carry on the pastie tradition. In our Jan/Feb 2009 issue, pastie-making members of Christ Episcopal Church shared a scaled-down version of their recipe.
---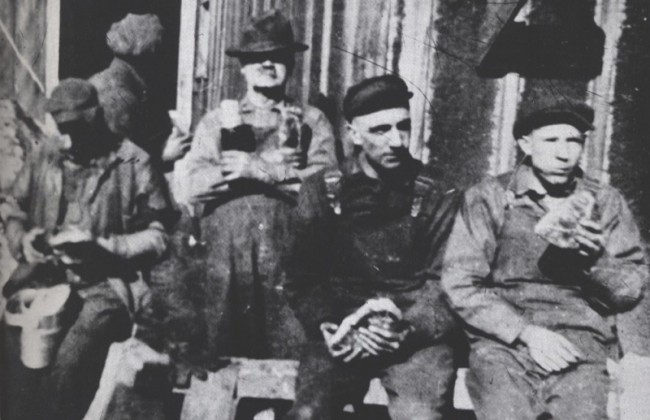 Pasties were a popular lunch for miners in the Northern Black Hills.
Pasties
(makes six)
3 cups sifted flour
1 cup shortening
1 teaspoon salt
1/2 cup cold water
1 1/2 cups cut up top sirloin steak
5 1/2 cups sliced potatoes
1/2 cup onions
Dried parsley
Salt and pepper
Butter
Cut shortening into flour and salt. Add water bit by bit to work into a paste you can handle. Refrigerate one hour. Divide dough into six equal pieces. Roll each piece into a nine-inch circle. Mix potatoes and onions together. Put 1 cup potatoes and onions in center of dough. Spread ¼ cup well-packed meat over potatoes and onions. Sprinkle with dried parsley. Salt and pepper to taste. Put pat of butter on top. Pull dough over top and seal edges. Snip air hole in top. Baste with melted butter. Bake in 350 degree oven for 45-50 minutes. After removing from oven, baste with melted butter.
Editor's Note: This story is revised from the Jan/Feb 2009 issue of South Dakota Magazine. To order a copy or to subscribe, call 800-456-5117.