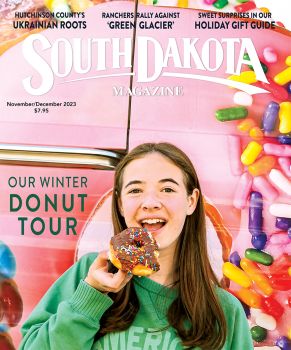 Subscriptions to South Dakota Magazine make great gifts!
Subscribe today — 1 year (6 issues) is just $29!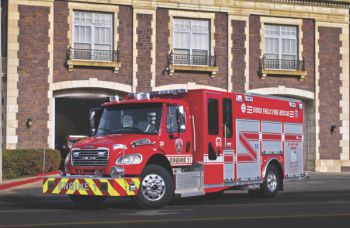 Wheels for Firefighters
Oct 15, 2013
Editor's Note: This story is revised from the November/December 2012 issue of South Dakota Magazine. To order a copy or to subscribe, call 800-456-5117.

In 35 years, the tiny Minnehaha County town of Lyons morphed from a place with no fire department into perhaps the biggest manufacturer of fire trucks per capita in the country. Its 75 residents can thank Harold and Helen Boer, who started it all from the gas station and vehicle refurbishment shop they owned in the 1970s.
"We were welding, changing tires, selling gas, pop and candy bars, whatever came in the door," Harold Boer says.
Since Lyons had no fire department, its residents relied on brigades from nearby cities for protection. When town leaders formed a department, they asked Boer for help. "We got a chassis from Civil Defense and I built my first fire truck," he says. "I had to do a lot of research. I looked at other trucks and got ideas about how they were built. And we used our own experience as fire fighters."
His work was widely admired, and other departments sought his services. In 1983, he built his first Class A fire truck for the Tea Fire Department. Soon he expanded into Minnesota and Nebraska. In 1998, he partnered with Rosenbauer, a worldwide fire truck manufacturer that began in Linz, Austria in 1868.
Today Boer is the CEO of Rosenbauer's South Dakota division, which employs 275 people (10 percent of whom are also volunteer fire fighters) who produce about 600 fire trucks and other emergency vehicles every year. Between 20 and 40 percent of that annual inventory is exported, much of it to the Middle East. Early in 2012, Rosenbauer secured its largest contract ever, a $318 million order from Saudi Arabia for 350 full size custom pumper trucks, 50 small rescue trucks and 100 lighting trucks equipped with towers and generators.