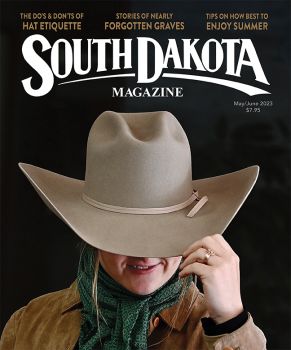 Subscriptions to South Dakota Magazine make great gifts!
Subscribe today — 1 year (6 issues) is just $29!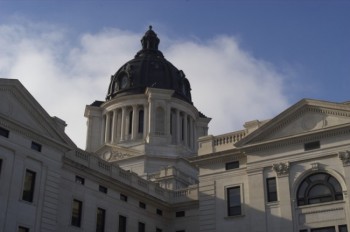 Manpower and Free Market Fundamentals
Dec 11, 2013

Our publisher invited me to write a column "From the Left." So why do I feel like I keep coming around "To the Right" of South Dakota's Republicans?
Governor Dennis Daugaard was willing to invest $5,000,000 in an exclusive contract with Manpower, an out-of-state recruiting company that promised to help Dennis bring 1,000 new workers to South Dakota. After burning up a million taxpayer dollars, they recruited just 95.
Governor Daugaard is wisely defunding that particular economic development initiative. But he's still asking for tax dollars to continue our grants and loans and other recruitment efforts to coax businesses and workers to buck the market and come to South Dakota.
The failure of the Manpower initiative and the Governor's persistence in other economic development spending raises a tough question: what is the proper role of government in economic development?
I propose a political experiment: let's find a candidate for Governor — Republican, Democrat, Independent, I don't care, though we might have to turn to the Constitution Party to find someone this crazy — who will advocate eliminating all state economic development programs. No more Governor's Office of Economic Development, this candidate would cry from the hustings. No grants for beef-packing plants. No promotion of green-card buying to funnel foreign dollars into shaky local projects that can't win traditional investment. No tax rebates for any business projects, big or small.
Instead (our candidate would declare in faithful Adam Smith fashion), let government fulfill its proper role of doing what the private sector cannot or will not. Build good roads and schools and sewers and parks. Build public services and policies that serve and protect all citizens equally. Create a reliable, uniform economic framework in which business and labor can make their own decisions about where to set up shop. But never step into the marketplace with a state decision or a state check that gives one business or one worker a benefit that is not available to every other actor in the South Dakota marketplace.
How would such a candidate fare in a South Dakota election? Do South Dakotans believe that business can grow and prosper without direct state intervention? Or do we think that South Dakota's businesses and communities are so inherently disadvantaged that state government has to do their recruiting work for them? Could any candidate, left-wing or right-wing, lead that conversation... and win votes with it?
Editor's Note: Cory Heidelberger is our political columnist from the left. For a right-wing perspective on politics, please look for columns by Dr. Ken Blanchard every other Monday on this site.
Cory Allen Heidelberger writes the Madville Times political blog. He grew up on the shores of Lake Herman. He studied math and history at SDSU and information systems at DSU, and has taught math, English, speech, and French at high schools East and West River.