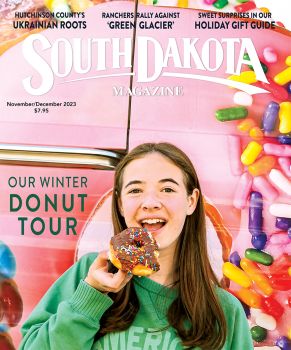 Subscriptions to South Dakota Magazine make great gifts!
Subscribe today — 1 year (6 issues) is just $29!

Nine Mile Lake
Shaped by glaciers. Rounded by time. Preserved by the people of Marshall County.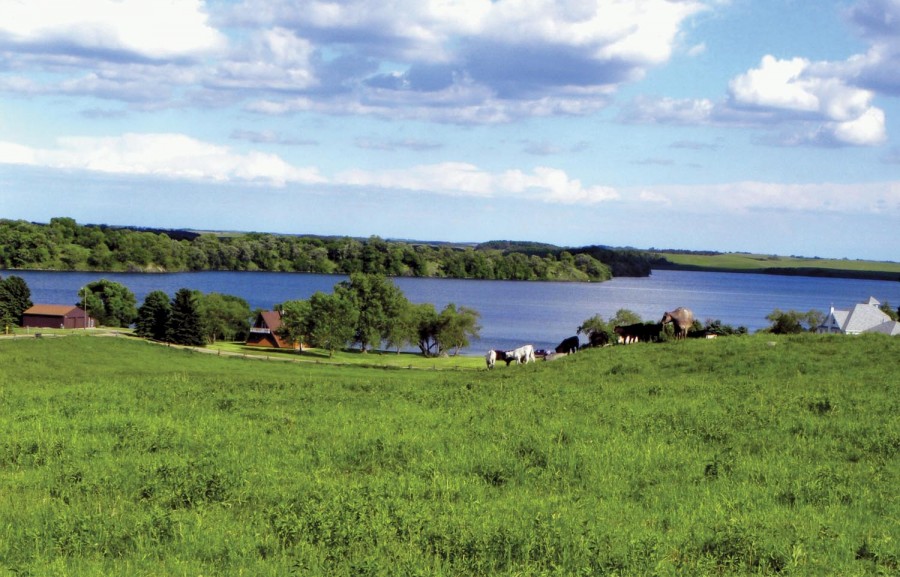 Nine Mile Lake's unique shoreline inspired James Johnson's photography and other visual projects.
As an artist I was smitten with the Marshall County topography of high hills surrounding secluded Nine Mile Lake when I arrived in the valley many years ago.
At first glance, the 282-acre lake seems untouched by civilization. But its calming landscape has a history of utopian development based on a concept of keeping the area as green as possible. That goal was ahead of its time in the 1960s, when a group of investors developed building covenants that are in place today.
Still, that's not too much to ask for a lake whose history can be traced back 20,000 years, when glaciers pressed today's topography. Huge chunks of ice were left behind as the glacier retreated. The ice slowly melted, slumping the land and leaving large round holes that became northeast South Dakota's glacial lakes. There are more than 62 such lakes in Marshall County alone.
French explorers came in the early 1800s and called the rolling ocean of grass and wildflowers "prairie," meaning meadow. Joseph Nicollet coined the term "coteau des prairies," which is still used today.
Nine Mile Lake was named in territorial days because of its distance from Fort Sisseton, where soldiers were stationed to protect settlers. Other nearby waters are called Two Mile Lake, Four Mile Lake and Six Mile Lake. The names aren't fancy, romantic or quaint, but their practicality fits the local culture.
The place has become my perennial source of inspiration — my wellspring.
EDITOR'S NOTE – This story is revised from the May/June 2011 issue of South Dakota Magazine. To order this back issue or to subscribe, call 800-456-5117.