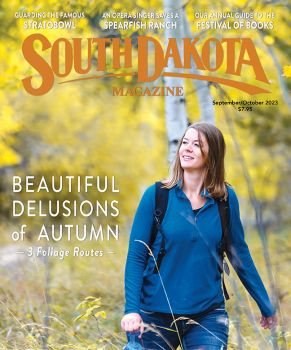 Subscriptions to South Dakota Magazine make great gifts!
Subscribe today — 1 year (6 issues) is just $29!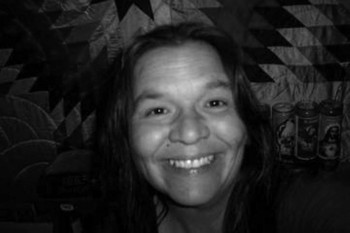 Note from Rosebud
Aug 23, 2011
Hello to all of our friends who read the South Dakota Magazine website. I am Sicangu Lakota from the Rosebud Indian Reservation in south central South Dakota.
I will be sharing a Lakota perspective about my life on the reservation with the readers of this online magazine. I hope my contributions to this publication will help our readers learn a little bit more about the Indian tribes of our state.
I am the mother of two grown children and have four grandchildren. I have been a freelance writer for over ten years. My articles and columns have appeared in several newspapers. I received my formal education at Arizona State University and Sinte Gleska University. I am a member of the Native American Journalists Association and the Oak Lake Writers Society.
I am currently the Editor of the Lakota Country Times. Our weekly newspaper serves both the Pine Ridge and Rosebud Reservations. Even though our focus is largely on the positive events happening amongst our young Lakota people who live on these two reservations, we also print stories submitted by Indian people living in other areas.
Today, the majority of people living in the United States know my tribe as one of the Sioux bands. My tribe is also sometimes called the Brule. However, there are many of us living on the modern day Indian Reservations in South Dakota who would rather be called Lakota, Dakota or Nakota.
The federal government recognizes the tribes living in South Dakota as the Sioux; this is the legal term used to identify our people. My tribal membership card shows I am a member of the Rosebud Sioux Tribe. Also, there are many of my people who will identify themselves as Sioux.
South Dakota has nine Indian Reservations. Rosebud, Pine Ridge, Lower Brule, Standing Rock and Cheyenne River are all comprised of Lakota people living west of the Missouri River. Flandreau, Sisseton, Yankton and Crow Creek are the homes of Dakota people living east of the river.
There are three dialects to our native language – Lakota, Dakota and Nakota. Visitors to our reservations can hear our language still spoken among many of our people today. Most of our Nakota speaking relatives currently reside in Canada.
In closing, I am looking forward to offering you a glimpse of my people and our way of life in the upcoming columns on www.southdakotamagazine.com. Thank you for reading!
Vi Waln is Sicangu Lakota and an enrolled member of the Rosebud Sioux Tribe. Her columns were awarded first place in the South Dakota Newspaper Association 2010 contest. She can be reached through email at sicanguscribe@yahoo.com.