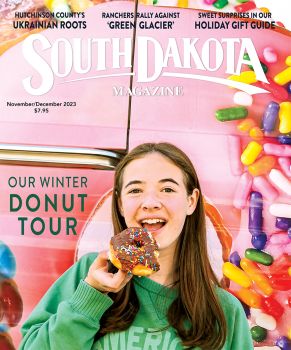 Subscriptions to South Dakota Magazine make great gifts!
Subscribe today — 1 year (6 issues) is just $29!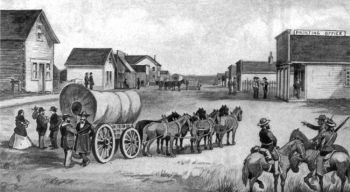 Every South Dakota Town Needs a Big Idea
Apr 22, 2015
Every South Dakota town we visit is looking for ways to attract new families. Well, there was that one mayor in the town of Cottonwood (pop. 12) on Highway 14 that didn't want necessarily want people poking around, thinking it was a ghost town. But generally every other town is trying something — from painting storefronts to offering free lots or building event centers — to rejuvenate their communities.
Yankton is trying something different. We are holding a 100-day search for a big idea that has the potential to change Yankton for generations. The person with the winning idea will receive $10,000. But the hope is that everyone in Yankton will be a winner if we can have a conversation about Yankton's future, and also find a project the whole community can rally behind. The search is dubbed Onward Yankton and you can follow along or submit ideas on the website. The Onward Yankton group hopes submissions come from not just Yankton but across the state and country.
Larry Ness, a local banker and a founder of Onward Yankton, says the old river city is just one of many places struggling in today's fast-changing world. "We think a community-wide exercise to decide Yankton's next step will have a lot of value in itself. But once we select an idea, a bunch of us are committed to seeing if we can't make it happen."
Carmen Schramm, the executive director of the Yankton Chamber, says Yankton has always been a town of big ideas — starting with its designation as the territorial capitol in 1861. "As a city, we've started colleges, built one of the first bridges across the Missouri and our residents even built a dam and a lake in the 1950s — not to mention schools, hospitals and serving as an agricultural center.
"We're proud of all we've accomplished," she said. "But cities our size can't rest on their laurels. We have to keep adapting and looking for the next challenge that will keep us as an exciting place where young people want to live and work."
The May/June issue of South Dakota Magazine includes a feature article that talks directly to young South Dakotans, specifically to May graduates. Yes, they already receive advice from parents, teachers and mentors. But we found 18 interesting (and wise) South Dakotans to provide a unique and heartfelt perspective. One of my favorite submissions came from our poet laureate, retired SDSU Professor David Allan Evans. He begins with an anecdote from about 20 years ago when he was very earnestly and carefully teaching a writing class at SDSU. He finished the class feeling pleased with himself. But then a student came up to him and told him he had a leaf on his head. The young professor became embarrassed and agitated, and he felt it had ruined his entire lecture. Now, the story has become a lesson on humility and how not to take himself too seriously — "Something that all of us need to learn as we mature with time," he writes.
I'd like to think the citizens of Yankton are following his advice with our Big Idea contest. We're not saying we know all the answers — that's why we are asking for your ideas. And we're not taking ourselves too seriously. We look forward to a lot of silly and fun discussion over which idea to pick. But we are serious about the future of our town and our youth. I encourage you visit the Onward Yankton website to learn more, and also to read our letters to youth in the May/June issue. Who knows, the letters might spark an idea worth $10,000. Even better, the project might provide Yankton and other rural communities some ideas on how to grow and prosper.