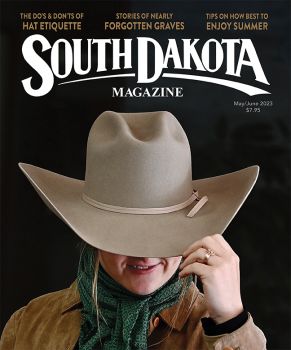 Subscriptions to South Dakota Magazine make great gifts!
Subscribe today — 1 year (6 issues) is just $29!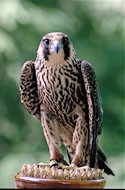 Peregrine Reintroduction in Rapid City
Apr 19, 2011
Many will remember Mar/Apr 2009's feature on Jane Fink Cantwell. Cantwell is the director of Birds of Prey Northwest, an Idaho organization devoted to helping raptors. She brought 20 young ospreys to Lake Yankton in the summer of 2008 and kept a watchful eye over them until the reintroduction program ended in 2010.
Cantwell is now getting ready for the reintroduction of 15 young peregrines in Rapid City. The first set of 35-day-old birds will be arriving the last week of May. The birds will be released from the top of the Assurant building and will be observed from the nearby Radisson roof top. Cantwell and other volunteers will track the fledglings and do their best to keep them out of harm's way until they reach some level of independence in July.
Contact Cantwell on the Birds of Prey Northwest website if you are interested in volunteering with the project.