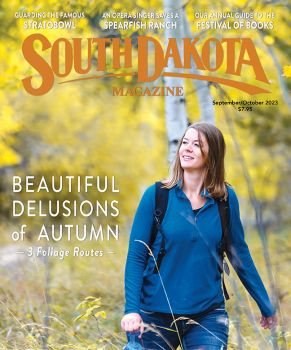 Subscriptions to South Dakota Magazine make great gifts!
Subscribe today — 1 year (6 issues) is just $29!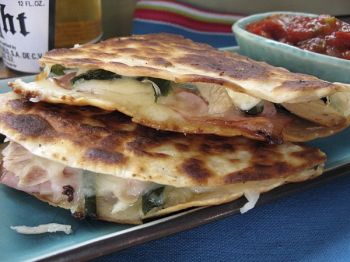 I Am Thankful
Nov 27, 2013
By Fran Hill


I am thankful. I didn't spend the past month daily professing my gratitude on Facebook, but I am thankful. I have been blessed beyond measure, even in times of struggle. On reflection, perhaps I am most thankful for those struggles. They make me who I am, and I am thankful. Very thankful.
I could be true to my over-sharing, rambling nature and go into detail of my struggles and my blessings, but do I really need to? We all face challenges. We all feel the thrill of success and the hurt of loss. We all have people in our lives that make them better, and some that don't. We are all human, and though our experiences may vary, at the end of the day, we are all thankful for what we have and also for some of what we don't. Life isn't easy, but life is good. I am thankful. Very thankful.
On Friday, with my fridge brimming with Thanksgiving leftovers, I will be thankful for leftover turkey to throw together a simple lunch during a day of chores and errands. Poblano, ham and turkey quesadillas, quite thankfully, rock. I will serve them with some of the basic canned salsa that I preserved from our summer garden, but might add some chopped jalapenos to the leftover cranberry sauce, too. The roasted chiles meld with the cheeses and the saltiness of the cured ham and really kick up the turkey. I am thankful. Very thankful.
---
Poblano, Ham and Turkey Quesadilla

2 fresh poblano peppers
Olive oil
Mozzarella cheese, shredded (I used a mix of mozzarella and Monterrey Jack.)
Queso fresco, crumbled
Thin sliced deli-style ham
Sliced or shredded leftover Thanksgiving turkey
Flour tortillas
Unsalted butter
Preheat the oven to 400F. Place the whole peppers on a sheet pan and drizzle with oil to cover. Roast for 10-15 minutes until the skins are completely wrinkled and the peppers are charred, turning them occasionally. Remove the pan from the oven. Immediately place chiles in a medium bowl and cover tightly with plastic wrap. Let stand 10 minutes. Peel and seed chiles; cut into strips. On each flour tortilla, layer cheeses, ham, turkey, and poblano strips equally over one half. Fold the filled tortillas in half. Heat butter in a heavy skillet over medium heat. When the butter starts to bubble, add a folded tortilla and toast until the cheese melts and tortilla is crisp, flipping halfway through. (I covered skillet while first side was crisping to help hold in the heat to melt the cheese.) Repeat with remaining tortillas, adding butter to the skillet as necessary.

Fran Hill has been blogging about food at On My Plate since October of 2006. She, her husband and their two dogs ranch near Colome.