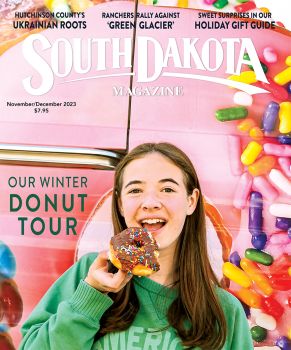 Subscriptions to South Dakota Magazine make great gifts!
Subscribe today — 1 year (6 issues) is just $29!

Pushing Boundaries
Aug 11, 2016
By Paul Higbee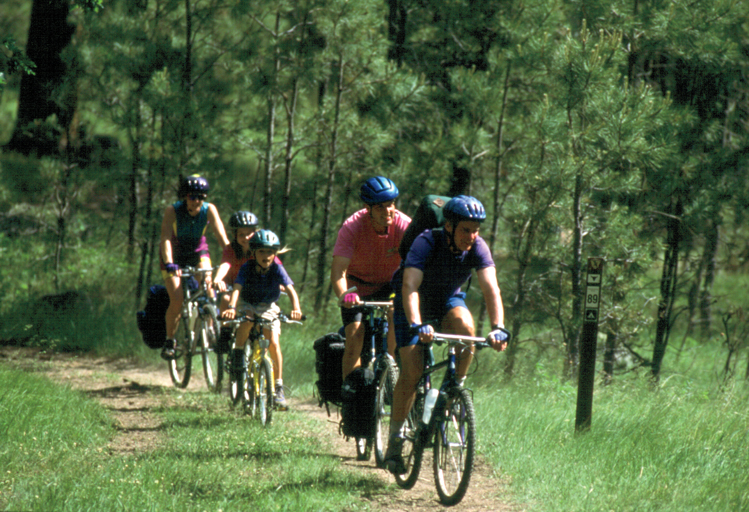 The Centennial Trail spans 111 miles through the Black Hills.
I was writing about the state high school rodeo finals when a friend said, "There's nothing I'd be less likely to do than try riding a bull or bucking horse."
"Oh yeah?" I asked. "How about paying $199 for the privilege of running a hundred miles over rugged terrain?"
Blank stare.
Every summer, as the state rodeo unfolds in Belle Fourche, another breed of athletes appear in Sturgis for an ultra-marathon that features an extra helping of ultra. The Black Hills 100 course follows the narrow, rocky Centennial Trail over extreme elevation changes and five creek fordings, from Sturgis to Pactola Dam. At that halfway point, towards nightfall, runners will turn around and head back toward Sturgis.
Why?
I asked Ryan Phillips, who dreamed up the Black Hills 100 while running one of his daily short sprints of 10 miles on the Centennial. Phillips told me that ultra-runners share a "comradery that's unique, and there's a hidden understanding of why we do it."
Blank stare.
Phillips elaborated: "Pushing boundaries, finding out what your limits are. Finding a connection with nature."
In 2011, the first running of the Black Hills 100, 91 athletes signed up for the full hundred miles. They came from 30 states, three Canadian provinces, Italy, and Great Britain. And yes, all connected powerfully with nature, in part because of a vicious storm that blew through at 1 a.m. with intimidating lightning and marble-sized hail. California runner Gary Dudney reported to widely read Ultrarunning magazine that he and the others were "tripped up, hailed on, soaked to the bone, bushwhacked and generally beat to a pulp. Only 28 of the 90 or so starters have made it to the finish under the 32-hour cutoff and exactly two runners have earned sub-24 hour buckles. The Black Hills of South Dakota have spoken loud and clear."
All for just $199 per participant.
The Black Hills have always drawn edgy outdoor adventurers from bull riders and Harley riders to rock climbers who lust for sheer heights. Ultra runners fit naturally into the mix and, in fact, there are now 200-mile marathons in the Hills. Jerry Dunn launched the successful Lean Horse 100 a few years ago, starting at a point near Hot Springs and following the Mickelson Trail. Dunn generously helped Ryan Phillips and Chris Stores, ultra runners themselves and partners in an enterprise called Dakota Endurance, get the Black Hills 100 off and running. Phillips and Stores are quick to credit the U.S. Forest Service and Bureau of Land Management for their cooperation, as well as volunteers from the Black Hills running community for staffing aid stations along the course.
Someone from away might guess a pair of 100-mile races through the Black Hills must be sister events. In a way they are. Stores considers the Black Hills 100 an evil step-sister to the Lean Horse 100.
That's because the Lean Horse 100 follows an old railway bed with gradual elevation changes. The Black Hills 100, by contrast, "is relentless, up and down, never giving you a break," Phillips says. In fact, over the full course, Black Hills 100 elevation changes add up to 32,426 feet in choppy increments. Think of it this way: For $199 you get your basic 100 miles, plus bonus elevation ascents and descents totaling more than Mount Everest's height.
Editor's Note: This story is revised from the May/June 2012 issue of South Dakota Magazine. To order a copy or to subscribe, call (800) 456-5117.