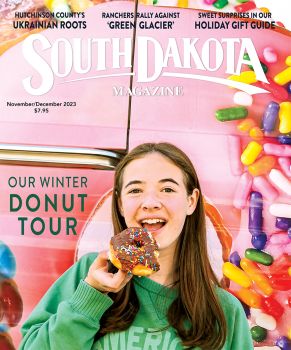 Subscriptions to South Dakota Magazine make great gifts!
Subscribe today — 1 year (6 issues) is just $29!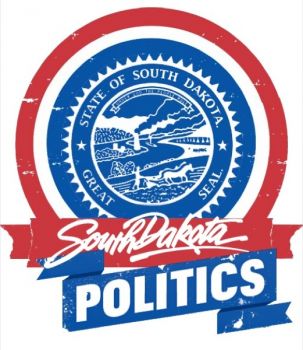 Anti-Civil Rights Bills Bad for Business
Feb 5, 2014
I've written previously on these pages that the South Dakota Legislature doesn't do a great job of building South Dakota's brand with a broader audience. The 2014 Legislature continues its poor performance, making South Dakota sound like a haven for folks who want to erase the Civil Rights Act.
First this session came Senate Bill 67, a bill intended to protect religious bakers from the terror of having to make wedding cakes for homosexuals. As worded, SB 67 would have permitted shopkeepers, lawyers and perhaps public officials to deny services to any married couple whose union somehow didn't square with their religious beliefs. Got divorced and remarried? Sorry, I'm an old-school Catholic, and divorce is a sin. You're a white woman, and you married a Lakota man? Sorry, St. Paul tells me no miscegenation, so you can't stay in my motel. Yeesh!
After some public outcry, prime sponsor Sen. Ernie Otten withdrew SB 67, not because he saw the light of equality, but because he concluded that the discrimination he craves is already legal.
Worse, some of his conservative colleagues quickly followed up with Senate Bill 128, which goes beyond the wedding-cake homophobia of SB 67 to allow bosses to fire employees because of their sexual orientation, to nullify federal civil rights laws, and to impose legislative restraint on the judicial branch.
Responding to criticism from a young constituent at a Rapid City cracker barrel on Feb. 1, SB 128 author Sen. Phil Jensen farcically called his bill an "anti-bullying free speech bill." The only free speech SB 128 protects is the speech of bullying businesses that want to hang signs on the door reading "Straights Only."
Technically, South Dakota law already gives Senators Jensen and Otten the right to discriminate against homosexuals as their bills advocate. We already ban same-sex marriages. Our public accommodations law does not include sexual orientation as a protected class. That law does ban sex discrimination, and the federal government does interpret sexual orientation as an expression of sex.
But South Dakota's law and these proposals from our legislators make our state look bad. SB 128 has drawn negative out-state attention. Some Republican legislators are backing away from this civil rights black eye. U.S. Senate candidate Rick Weiland calls SB 128 a return to Jim Crow. Independent candidate Larry Pressler has warned that SB 128's retrograde attitude toward civil rights could cost South Dakota jobs and Ellsworth Air Force Base (why would Uncle Sam keep a military installation in a place where its soldiers' gay spouses couldn't get jobs?).
Senators Otten and Jensen can swing their religious fists all they want. But their rights end when their Bible-clutching fists start hitting other people's noses. SB 67 sought and SB 128 seeks to drive certain people out of South Dakota businesses. Unfortunately, such proposals will drive even more people away, and drive some South Dakotans out of business.
Editor's Note: Cory Heidelberger is our political columnist from the left. For a right-wing perspective on politics, please look for columns by Dr. Ken Blanchard on this site.
Cory Allen Heidelberger writes the Madville Times political blog. He grew up on the shores of Lake Herman. He studied math and history at SDSU and information systems at DSU, and has taught math, English, speech, and French at high schools East and West River.