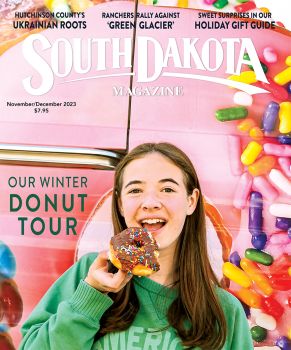 Subscriptions to South Dakota Magazine make great gifts!
Subscribe today — 1 year (6 issues) is just $29!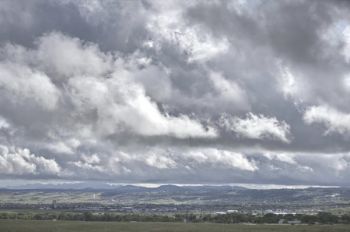 Amend the Public Amens
Feb 6, 2013
The Rapid City City Council opens every meeting with a prayer. More often than not, it's an explicitly Christian prayer. Christian officials give a Christian pastor a public platform to say things like, "in Jesus's name," meaning some of us—atheists, Jews, Lakota traditionalists, devotees of Jefferson and the First Amendment—can't in good conscience say "Amen."
A local citizen has complained. The Freedom from Religion Foundation has sent Mayor Sam Kooiker and the council a letter asking them to knock off the public prayers. Thus far, the council's unanimous response has been to tell complainers to jump in Rapid Creek. Christians turned out to fluff their faithful feathers at this week's city council meeting. Fifteen citizens spoke on the issue of official council prayers; just two spoke in opposition. Cole Bedford, a School of Mines senior, asked the council to be more inclusive:
"This is not a challenge to anyone's faith. It's an appeal to your empathy" said Bedford, an atheist who grew up in Sturgis attending church. He added that in a predominantly Christian region, it's important for a non-Christian to know they have an equal voice in government, a message that holding religious prayers does not send [Aaron Orlowski, "Council Voices Wholehearted Support for Prayers," Rapid City Journal, 2013.02.05].
Christian Councilman Chad Lewis showed his majority blinders by calling empathy and inclusion code words for bullying:
"I don't like being bullied. I don't like my children being bullied," council member Chad Lewis said. "I don't think (praying) hurts anybody. I don't see where it's actually offending anybody." [Orlowski, 2013.02.05].
Really, Chad? Try this thought experiment: Suppose I work in a public school. My students file in, the bell rings, and I clasp my hands and say, "My students, I pray that you will work hard, because if you don't study these verbs, there is no God to save your grade. Amen, let's conjugate!" Or maybe I start each lesson with a hearty "Allahu akbar!"
Anyone hurt? Anyone offended?
The best prayer I ever heard was a public prayer. Giving the benediction at President Obama's first inauguration, Rev. Joseph Lowery closed with these words, "That all those who do justice and love mercy say Amen."
Do justice. Love mercy. Those words don't affirm one local sectarian majority. They express what every councilor, every politician, every citizen should seek.
We're not all Christians, Rapid City, but we are all citizens. No church needs your official public affirmation of its faith. But all citizens deserve your affirmation of their equal status. Leave the prayers "in Jesus's name" to the clergy in their pulpits. At City Hall, focus your words on the mission of justice and mercy that all Americans share.
Editor's Note: Cory Heidelberger is our political columnist from the left. For a right-wing perspective on politics, please look for columns by Dr. Ken Blanchard every other Monday on this site.
Cory Allen Heidelberger writes the Madville Times political blog. He grew up on the shores of Lake Herman. He studied math and history at SDSU and information systems at DSU, and is currently teaching French at Spearfish High School. A longtime country dweller, Cory is enjoying "urban" living with his family in Spearfish.