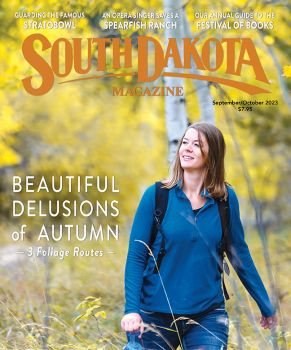 Subscriptions to South Dakota Magazine make great gifts!
Subscribe today — 1 year (6 issues) is just $29!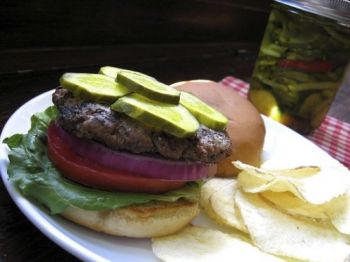 In a Pickle
Jul 25, 2012
The spring showers that fell just enough to give our gardens promise turned to hot, dusty days of summer. Clouds that thunder but won't rain and thermometers that threaten to combust from the never ending 100+ degree temperatures are our norm. We are forced into multiple daily waterings for our gardens as a means of life support.
I have harvested tomatoes, peppers, zucchini, peas, radishes, spinach, tomatillos, onions and lots of herbs. Most of my garden is doing reasonably well with the moisture of the soaker hose rehydrating the soil each night. However, I feel I am in a pickle with my cucumbers. I have picked 2 small fruits from their vines, but the plants really can't even be called vines. They haven't grown much from the small plant sets that I purchased at the greenhouse. Is it just the heat? Or am I missing some key element for vibrant yellow flowers producing prickly green cukes? What am I doing wrong?
I want to make pickles. In the past, I have done a few pints of refrigerator pickles that were the perfect complement to grilled burgers and sandwiches, as well as great right from the jar. I want more of their slightly sweet, garlicky, sour crispness. I can't do that without cucumbers. I hope the forecasted cool front helps my puny vines do their thing to remedy my pickle problem.
---
Refrigerator Pickles
Adapted from Alton Brown
1 onion, thinly sliced
4-5 medium cucumbers, thinly sliced
2-4 cloves garlic, peeled
2-4 small hot peppers
2-4 sprigs of dill
2 cups water
2 cups cider vinegar
3 cups sugar
1/2 teaspoon kosher salt
1/2 teaspoon turmeric
1/2 teaspoon celery seeds
1/2 teaspoon pickling spice
Drop a clove or 2 of garlic into each of 2 pint canning jars. (I use wide-mouth jars for ease of packing.) Layer onion and cucumber slices in jars, adding a couple small hot peppers and sprigs of dill between the layers. Combine the remaining ingredients in a non-reactive saucepan and bring to a boil. Simmer for 4 full minutes to meld the flavors. Slowly pour the hot pickling liquid over the onion and cucumber slices, completely filling the jar. Refrigerate for 24 hours before serving. Use within 2-3 months. Yield: 2 pints.
Fran Hill has been blogging about food at On My Plate since October of 2006. She, her husband and two dogs reside near Colome.