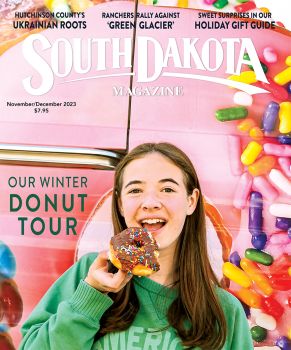 Subscriptions to South Dakota Magazine make great gifts!
Subscribe today — 1 year (6 issues) is just $29!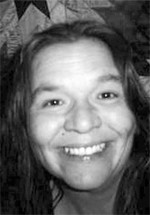 Remembering the Akicita
Nov 14, 2011
The annual observance of Veterans Day is to acknowledge our soldiers for their patriotism, willingness to serve in times of war, love of their homelands and their readiness to sacrifice themselves for the common good of the people. The holiday originated on November 11, 1918 when an armistice went into effect at the eleventh hour between the allied nations and Germany.
Lakota people have long celebrated Veterans Day by remembering the soldiers who gave the ultimate sacrifice of their lives in the course of defending our homelands. We acknowledge the men and women currently serving our country, along with those who returned to resume their lives among their people.
Our country has been at war for nine years. During this war many young men and women have sacrificed their very lives for us. The courage displayed by our soldiers has been passed down by a legacy of Akicita (soldier).
Lakota warriors have always been an integral part of our society. Long before the arrival of Columbus and all who followed, our warriors were dedicating themselves to defending the people and their camps against attacks or invasions. They were not afraid to sacrifice themselves to ensure the safety of their families and Oyate (people).
Not much has changed over the centuries. Countless Lakota people have served tours of duty in the military and returned home to their families. Other Lakota people are still on active duty. Today, it is a fact that American Indian tribes are the most widely represented group in terms of military enlistment.
I believe tribal governments could do more for the soldiers returning from active duty. But even while tribal officials may want to provide more adequate support systems for veterans they might not have the dollars to do so. Many of our people come home with deep emotional, mental, physical or spiritual scarring resulting from their tours of duty.
I know there are some Lakota families who have provided traditional cleansing rituals for many Akicita upon their return from the war zones. I believe tribal governments could contribute to these efforts by providing increased support to the spiritual leaders who offer these Lakota ceremonies to make them more available to our soldiers.
I always remember the Akicita, both living and deceased, in my prayers. They are also remembered with prayer and song at many traditional ceremonies across Indian Country. Our soldiers and veterans are a very important part of our society.
Vi Waln is Sicangu Lakota and an enrolled member of the Rosebud Sioux Tribe. Her columns were awarded first place in the South Dakota Newspaper Association 2010 contest. She can be reached through email at sicanguscribe@yahoo.com