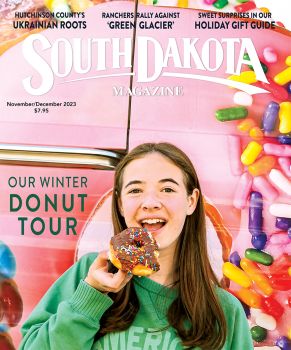 Subscriptions to South Dakota Magazine make great gifts!
Subscribe today — 1 year (6 issues) is just $29!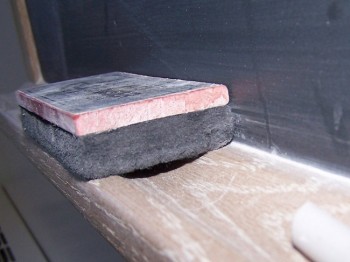 Hobgoblins in Politics
Jan 25, 2012
I used to be a Republican. In the heady wisdom of my philosophical twenties, I thought all politics boiled down to simple principles of limited government and liberty. The inconsistency of South Dakota Republicans on those principles caused me to re-examine my right-wing politics and opened the door to my becoming a Democrat.
Governor Mike Rounds started me down the leftward path. Several years ago, he was on public radio talking about the federal No Child Left Behind Act, of which I was not fond. I called in and asked the governor to enunciate a consistent Republican defense of a big federal intrusion into a local matter. The governor asked how anybody could be against improving education. He did not answer my question.
Not so long ago, Dennis Daugaard eschewed "mandates" and a "top-down approach" to government. In archetypical Republican terms that a younger conservative me would have loved, Daugaard said in 2010 that under his leadership, "the state will not dictate actions to school districts." Now Governor Daugaard wants to impose a statewide program of teacher evaluation and merit bonus pay on the school districts.
The other day, my Democratic friend Rep. Frank Kloucek ran a bill by the House Commerce and Energy Committee in Pierre. Kloucek's bill would have cut the maximum length of non-compete clauses in half, from two years to one. The younger conservative me would have argued for doing away with non-compete clauses altogether. South Dakota is a "right-to-work" state. We don't let unions stop workers from doing the jobs they do best; why would we let former bosses keep good workers out of the labor force?
The Republican majority on the committee killed the bill. So much for the right to work.
Now the inconsistency of folks on the right doesn't prove the superior ideological purity of the folks on the left. I didn't bail on the GOP just because Mike Rounds dodged one question. South Dakota Republicans' current mistakes on education and labor policy don't mean Democrats get everything right (a couple of Dems on that House committee voted against Frank's non-compete bill, too).
But inconsistency was the hobgoblin of my young mind. It still is. Inconsistency caused me to question my faith in the claims of the right. It caused me to give the ideas of the left a fair hearing. And it caused me to admit that I'd been backing the wrong horses for the wrong reasons.
Cory Allen Heidelberger writes the Madville Times political blog. He grew up on the shores of Lake Herman. He studied math and history at SDSU and information systems at DSU, and is currently teaching French at Spearfish High School. A longtime country dweller, Cory is enjoying "urban" living with his family in Spearfish.