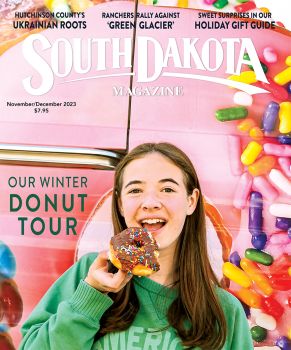 Subscriptions to South Dakota Magazine make great gifts!
Subscribe today — 1 year (6 issues) is just $29!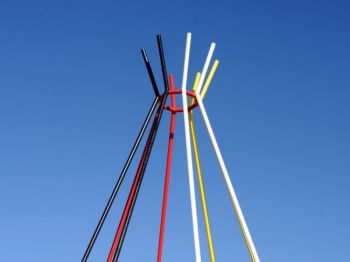 Black Elk Was Right
Mar 23, 2012
Our writers and photographers have constantly visited South Dakota's nine Indian reservations throughout our 27 years of publishing. While poverty and other problems obviously plague many — yes, most — of the rural communities, considerable progress has been made in this last generation.
Black Elk, the Lakota holy man, predicted long ago that his people would find new hope in the seventh generation. If his starting point was the arrival of the white man in the mid 19th century, the seventh generation is about at hand — and there is much reason for hope.
In our own travels, we've met many new tribal leaders who seem quite determined to make life better. And in the state capitol in Pierre, a dark-skinned attorney named J.R. LaPlante has been appointed Secretary of Tribal Relations and Governor Dennis Daugaard has asked J.R. to help him and his staff understand the Indian culture and to help them find solutions to lingering problems.
The biggest change we've witnessed on the rez in our one generation of publishing is the development of the tribal colleges. They have brought jobs, role models and opportunities that simply didn't exist. Now, well-educated young Indians have a venue for service and leadership.
Despite the best efforts on our public and private universities, Lakota and Dakota students struggled to graduate in Vermillion and Brookings and Spearfish and the other campuses. In the neighborhood tribal schools, they learn to become nurses, teachers, entrepreneurs and administrators — and once they graduate they fill job needs in the local schools and health care facilities.
The tribal colleges were founded in buildings that would have been condemned on most university campuses. But as they proved their worth — and thanks, obviously, to federal dollars — the schools have constructed innovative and inspiring buildings that would be the envy of any college president. We particularly like some of the new structures at Sinte Gleska on the Rosebud campus. In the northeast, the Sisseton Wahpeton College campus features the architecture of a drum and dancers.
We've watched boys at Red Cloud learn to run and shoot with a basketball, and we've watched young girls dance in fancy regalia at pow wows. Our next issue of South Dakota Magazine has a major article by Herbert T. Hoover, the distinguished historian from USD, on how the tribes kept their old traditions alive while accepting new ways, like basketball.
But perhaps the best gauge for Black Elk's prediction of hope for the seventh generation lies in
a statistic reported today
by Chris Mueller of the
Mitchell Daily Republic
. He notes that the average life expectancy in Shannon County (on the Pine Ridge reservation) has risen from 58 to 71 years in just the last 10 years. Though the state average is 77, the progress shown in just 10 years in one of America's poorest counties is notable.
Nobody ever doubted the wisdom of Black Elk. His prophecy is coming true, but only because leaders — especially Indian leaders — persistently work for improvements despite negativity and naysaying both on and off the rez.