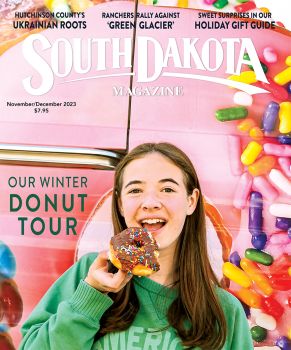 Subscriptions to South Dakota Magazine make great gifts!
Subscribe today — 1 year (6 issues) is just $29!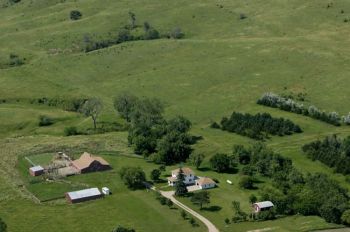 Name That Farm
Apr 9, 2013
Only a few farms had names when I was growing up in Yankton County. But I understand that it was a common practice in some parts of rural America, even here in South Dakota.
The current issue of the Moody County Pioneer, a publication of that county's historical society, features a county map from 1913 that lists several dozen farm names. Sometimes the names reflected a geographic place — Squaw Creek Stock Farm, for example, and Big Sioux Farm. Other names advertised a specialty — Evergreen Percheron Stock Farm, and Lower Spring Creek Stock and Dairy Farm.
None of the farm names listed on the county maps reflected a family name. Most reflected the pride of living and working in South Dakota's outdoors: Pleasant Valley, Fairview, Sunny Slope, Pleasant View, Sunny Valley, and so on.
The Henrys of Lone Rock Township called their farm Tahan Wabdaka. Can anybody translate that?
Here in Yankton County, farmer/auctioneer Chet Stewart called his land Poverty Valley. Chet was a lovable fellow and he was hardly impoverished. He's been gone a while, but the name sticks.
Farmers of today make a lot more money than their grandfathers did in the naming days. But one wonders if they have the same feeling of independence and accomplishment — of being masters of their little universe — as their ancestors with 10 cows, 30 hogs, 100 chickens and 160 acres.