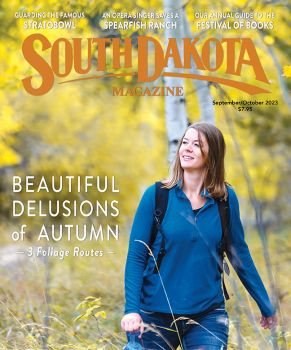 Subscriptions to South Dakota Magazine make great gifts!
Subscribe today — 1 year (6 issues) is just $29!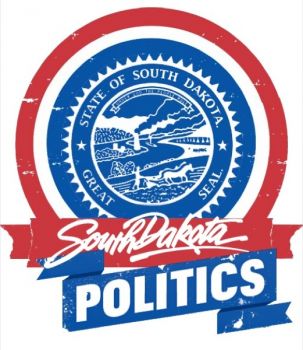 The State of South Dakota Journalism
Aug 21, 2013
By Cory Allen Heidelberger


The Woster critique got my wife and me discussing the state and fate of journalism in South Dakota. While razzing our reporters is as popular (cliché?) as dissing school lunch, our newspapers are far from hopeless. Bob Mercer has convinced seven newspapers to run his Pierre coverage. Scott Waltman and his Aberdeen colleagues are doing good work laying out many of the facts of the Northern Beef Packers debacle. Messrs. Walker, Harriman, Montgomery, Verges, Hult, and Ellis and Ms. Wischmeyer give me plenty to read and blog.
Our broadcast journalism is thin stew saved mostly by chunks of good South Dakota Public Broadcasting. SDPB goes great guns with Statehouse during the Legislative session. SDPB Radio offers decent news coverage throughout the year, although one has to hunt on their home page to find the link to their South Dakota news. SDPB TV offers no regular South Dakota news programming. The rest of the airwaves are the tasteless gruel of dog/sick kid/crime/Sanford good deed of the week.
If South Dakota journalism has problems, they likely stem (as the Woster critique suggests) from the corporate devotion to maximizing revenue rather than knowledge. But I suggest a corollary: One-party politics weakens journalism.
Conventional journalists seek fairness and objectivity. They don't want to be seen as beating up on just one party. They want to show their willingness to investigate the monkeyshines of all parties, Republican, Democrat, or otherwise.
But in South Dakota, there are few Democrats in power to commit monkeyshines worthy of investigation. If you're investigating corruption in government in South Dakota, you are by definition investigating Republicans. Watchdog journalism will be seen by many as Democratic journalism. When Republicans dominate the offices that can provide reporters with information for stories and provide advertisers with contracts and corporate welfare, journalists (or the publishers calling their shots) can't help balking a little at waging what may look like a war on just one party.
Elect more Democrats, and Jonathan Ellis could say, "Sure, I beat up Secretary Gant the other day. But look at my investigation of our Democratic governor's crony capitalism, or the mistakes the Democrats are making running the state's foster care program. I'm an equal-opportunity watchdog!"
Good journalism takes guts in any culture. But it takes more guts than some corporate models can muster in a one-party system like South Dakota.

Editor's Note: Cory Heidelberger is our political columnist from the left. For a right-wing perspective on politics, please look for columns by Dr. Ken Blanchard every other Monday on this site.
Cory Allen Heidelberger writes the Madville Times political blog. He grew up on the shores of Lake Herman. He studied math and history at SDSU and information systems at DSU, and has taught math, English, speech, and French at high schools East and West River.