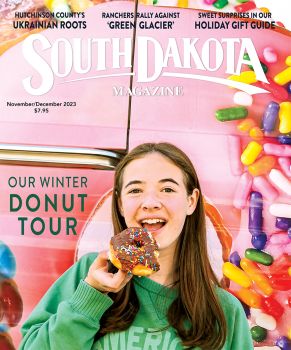 Subscriptions to South Dakota Magazine make great gifts!
Subscribe today — 1 year (6 issues) is just $29!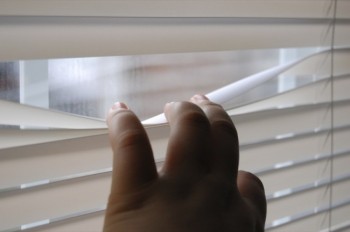 Stalking Awareness Month
Feb 7, 2012
January was designated as Stalking Awareness Month. The National Center for Victims of Crime, Stalking Resource Center states that stalkers will: follow you and show up wherever you are; send unwanted gifts, letters, cards, or e-mails; damage your home, car, or other property; monitor your phone calls or computer use; use technology, like hidden cameras or global positioning systems (GPS), to track where you go.
Stalkers will also drive by or hang out at your home, school, or work; threaten to hurt you, your family, friends, or pets; find out about you by using public records or online search services, hiring investigators, going through your garbage, or contacting friends, family, neighbors, or co-workers; posting information or spreading rumors about you on the Internet, in a public place, or by word of mouth; other actions that control, track, or frighten you.
Do any of the above scenarios sound familiar? Is someone stalking you? Are you stalking someone?
The Stalking Awareness Month webpage has a fact sheet you can look at to learn more about this crime. For instance, there are about 3.4 million people over the age of 18 who are stalked each year in the United States. 75% of the people who are being stalked know the person who is following them. 30% of stalking victims are stalked by a current or former intimate partner, while 10% of stalking victims are stalked by a stranger.
Also, persons aged 18-24 years old experience the highest rate of stalking. 11% of stalking victims have been stalked for 5 years or more. 46% of stalking victims experience at least one unwanted contact per week. 1 in 4 victims report being stalked through the use of some form of technology (such as e-mail or instant messaging). 10% of victims report being monitored with global positioning systems (GPS), and 8% report being monitored through video or digital cameras, or listening devices.
Two thirds of stalkers pursue their victims at least once per week, many daily, using more than one method. 78% of stalkers use more than one means of approach. Weapons are used to harm or threaten victims in 1 out of 5 cases.
Almost 1/3 of stalkers have stalked before. Intimate partner stalkers frequently approach their targets, and their behaviors escalate quickly.
Native American women are stalked at the highest rate of any ethnic group. According to the Stalking Research Center, "more than one million women in the United States are stalked each year. American Indian/Alaska Native women are stalked at a rate at least twice that of any other race. Statistics established by the 1998 National Violence Against Women Survey reflect that 17 percent of American Indian and Alaska Native women are stalked in their lifetime, compared to 8.2 percent of white women, 6.5 percent of African-American women, and 4.5 percent of Asian/Pacific Islander women."
If you suspect you are being stalked please report your concerns to law enforcement officials.
Vi Waln is Sicangu Lakota and an enrolled member of the Rosebud Sioux Tribe. Her columns were awarded first place in the South Dakota Newspaper Association 2010 contest. She can be reached through email at sicanguscribe@yahoo.com