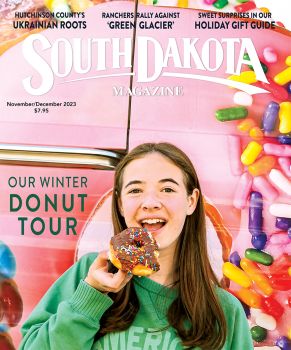 Subscriptions to South Dakota Magazine make great gifts!
Subscribe today — 1 year (6 issues) is just $29!

Wadhams is Back to Attack in South Dakota
May 29, 2013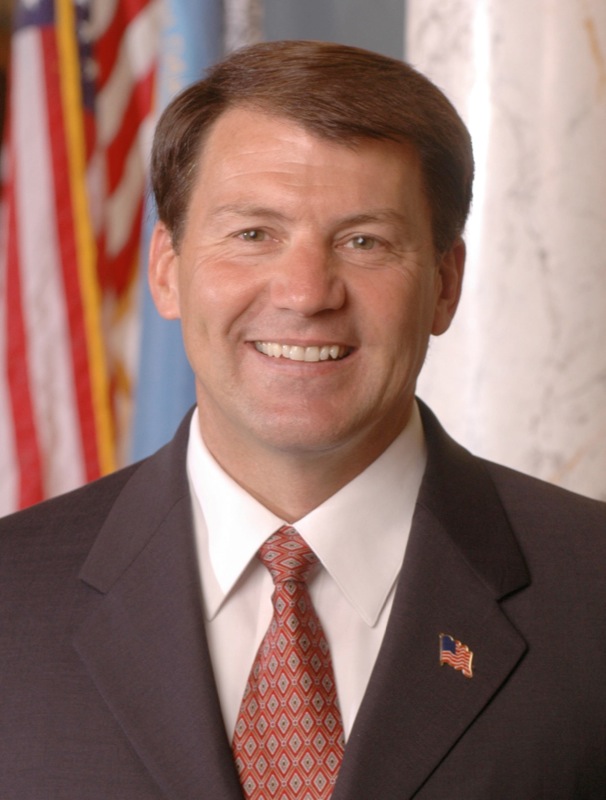 Former South Dakota governor M. Michael Rounds is running for U.S. Senate in 2014.
By Cory Allen Heidelberger

M. Michael Rounds announced last week that he's bringing Colorado Republican consultant Dick Wadhams back to South Dakota to help his U.S. Senate campaign. Wadhams last wrought political magic (or mischief, depending on your persuasion) on South Dakota's electorate in 2004, when he led John Thune's campaign to oust Senator Tom Daschle. That "nasty but effective" campaign had national observers touting Wadhams as the next Karl Rove. But a series of subsequent losses put Wadhams on the political skids. Perhaps Wadhams need Rounds more than Rounds needs Wadhams for a résumé-refreshing win.
What did that nasty but effective 2004 campaign look like? Wadhams declared Tom Daschle a "pathological liar." He merrily aligned Daschle with Michael Moore, Saddam Hussein and sodomy. He harangued Daschle as a prairie boy gone sour with Beltway bucks. John Thune, the handsome, homey, all-South Dakota boy who himself spent a lot of time living and lobbying in Washington after losing to Tim Johnson in 2002, said he wouldn't say such nasty things himself, "But that's why I hired Dick."
Daschle and Dems duly decried negative campaign tactics, but those tactics worked. Wadhams successfully drove South Dakotans' attention away from policy to personal politics. His fake-grassroots bloggers (unacknowledged as part of the Thune payroll until after the election) drove changes in local media coverage. And Thune beat Daschle by 4,508 votes.
The conventional wisdom says that Rounds won the governor's office in 2002 because South Dakotans preferred his nice-guy image amidst the mudslinging that broke out between his GOP primary contenders, Steve Kirby and Mark Barnett. Hanging back and playing nice may work when you're the third guy watching two other guys throw mud at each other, but not when you're the lead dog everyone else is targeting. By hiring Wadhams, Rounds is saying he will throw big, stinky mud at whoever challenges him in 2014.
Like Rounds, I don't subscribe to some fantasy that negative campaigning doesn't work or that decent, God-fearing South Dakotans are above such tactics. South Dakotans vote for negative campaigners. We did it in 2004 for Thune. We did it again in 2010 and 2012 for Kristi Noem, whose team piled negative attacks on Stephanie Herseth Sandlin and Matt Varilek.
Frankly, I see nothing wrong with negative campaigns. They ought to be coupled with positive statements about what one's preferred candidate will do. But if an opponent supports bad policies that will cause bad things to happen, it is negative yet perfectly fitting to say, "Her policies are bad! Here's why! Don't vote for her!"
What grates my cheese about Wadhams's return to South Dakota is that his tactics show that M. Michael Rounds doesn't plan to use the 2014 election to lead South Dakotans in an honest and thorough discussion of the practical policy issues facing our state. Rounds will use Wadhams to distract us all with a circus of synthetic scandal and character assassination.
But hey, whatever works, right, Mike?
Editor's Note: Cory Heidelberger is our political columnist from the left. For a right-wing perspective on politics, please look for columns by Dr. Ken Blanchard every other Monday on this site.
Cory Allen Heidelberger writes the Madville Times political blog. He grew up on the shores of Lake Herman. He studied math and history at SDSU and information systems at DSU, and is currently teaching French at Spearfish High School. A longtime country dweller, Cory is enjoying "urban" living with his family in Spearfish.