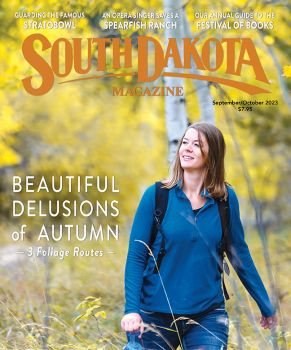 Subscriptions to South Dakota Magazine make great gifts!
Subscribe today — 1 year (6 issues) is just $29!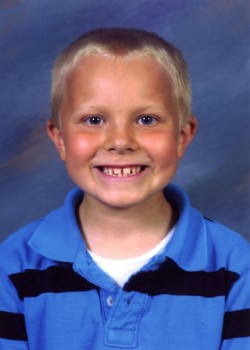 We're Walking for Joe
Jan 4, 2012
As you read this, Joe Andrews is just hours away from pushing a needle into his finger. Joe has Type I diabetes, so regularly checking his blood sugar is a daily ritual. Before breakfast. Two hours later. Before lunch. Two hours later. Before supper. Two hours later. And overnight, but those responsibilities fall with mom and dad. A growing 8-year-old needs his sleep. So no matter what time you read this – 6 a.m., 4 p.m. or midnight – a finger poke is never far away.
And that's how it's been, every day, since he was diagnosed in August 2007. In one way that's a blessing. He has little to no memory of life pre-diabetes. To him, monitoring his glucose levels is "normal." Still, no one should have to go through life squeezing blood from his or her fingers 10 times a day.
The exciting thing is that soon, people may not have to. Thanks to research being done right here in South Dakota, doctors are closer than ever to finding a cure. The staff at South Dakota Magazine is committed to helping, and that's why for the second year we've formed a team to raise funds for the Juvenile Diabetes Research Foundation.
We'll be going to Sioux Falls on Saturday, January 28, to take part in South Dakota's annual Walk for the Cure at the Empire Mall. Already over 50 teams are registered with the common goal of raising $300,000 for the South Dakota/Minnesota chapter. Please consider donating to our team. You can do so through our team page. Last year we raised $4,000, but we know we can do better, so we've upped our goal to $5,000. With your help, millions of kids like Joe are one step closer to a life without finger pokes and insulin injections.