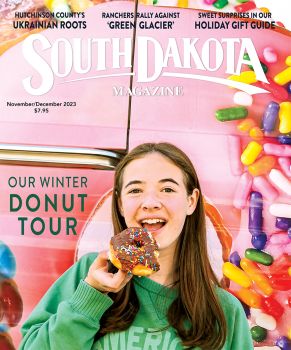 Subscriptions to South Dakota Magazine make great gifts!
Subscribe today — 1 year (6 issues) is just $29!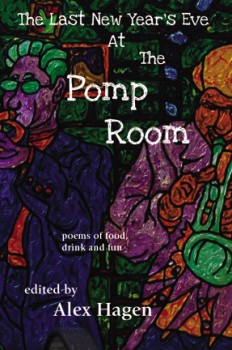 South Dakota Web Roundup
Jan 27, 2012
South Dakota poets Charles Luden, Steve Boint, Bruce Roseland, Rosemary Dunn Moeller and Alex Hagen will be at Zandbroz Variety in Sioux Falls tonight at 7 pm to read selections from the anthology "The Last New Year's Eve at the Pomp Room."
Final Frontier Friday at Rapid City's Journey Museum probes "The Secrets of the Sun" with a film, computer-driven tour of the universe and family-friendly hands-on activities.
Phantom Balance & The Scaletippers will be dabbling in the "Black Market Arts", an all-ages hop hop show, at the Museum of Visual Materials in Sioux Falls tonight at 8 pm.
The Black Hills Roundhouse in Lead is showing a rare film from 1915 — the first to link Wild Bill and Calamity Jane romantically.
$5 will get you a weekend of role-playing, war gaming and board game action at Vermincon, the Midwest Area Gaming Enthusiasts' annual convention in Vermillion. Word on the street is the Rock 'Em Sock 'Em Robots competition gets pretty intense.
Eradicating juvenile diabetes is a cause near and dear to our hearts, so we're participating in the Juvenile Diabetes Research Foundation's Walk for the Cure at the Empire Mall on Saturday. If you see The Joeys there, wave hello!