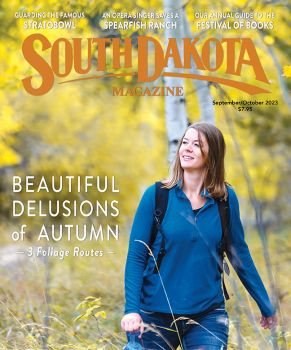 Subscriptions to South Dakota Magazine make great gifts!
Subscribe today — 1 year (6 issues) is just $29!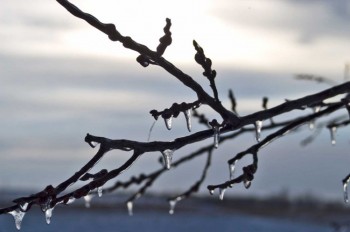 Winter Solstice Is Sacred
Dec 16, 2011
December 21 is a sacred day. It marks the first day of winter as well as the solstice. It is an appropriate time to address spirituality.
Winter solstice is a sacred day for many cultures. It is a powerful time to offer prayers of thanks for all we are blessed with. I have come to believe that Christmas Day, which celebrates the birth of Jesus Christ, was actually created as a way to turn Indigenous people away from our own way of worship on the winter solstice.
The Lakota people did not celebrate the birth of Jesus Christ before the reservation churches were established. I believe the real day of prayer was observed on the winter solstice by the people with ceremony, food and family. When the people were blessed with abundance in preparing for the harshest season of the year, it was appropriate for them to pause on a sacred day to give thanks for having enough basic necessities to get them through another winter.
So, even though my Lakota ancestors were busy every day of their lives making sure there was enough water to drink, food to eat, appropriate clothing and warm shelter available for everyone, daily prayers were also essential. Nature and the stars were monitored carefully to help with preparation for whatever time of year was upon the people.
Today we have organized religion all around us. Some religious leaders believe we do not have any kind of spirituality. I personally believe that Jesus Christ brought messages of love and forgiveness. He encouraged people to refrain from judgment. He was a role model. But, like my Lakota ancestors who participated in the Ghost Dance, Jesus was judged as dangerous. He was crucified.
Many Lakota people will offer a prayer in much the same way our ancestors did on the Winter Solstice. Many of us will also join mainstream society in celebrating Christmas next week. Yet, those of us who chose to embrace our own Lakota spirituality are often ostracized; sometimes by our own family members. Still, I believe my Lakota prayers with the Sacred Pipe will bring me everlasting life.
Happy Holidays to all of you.

Vi Waln is Sicangu Lakota and an enrolled member of the Rosebud Sioux Tribe. Her columns were awarded first place in the South Dakota Newspaper Association 2010 contest. She can be reached through email at sicanguscribe@yahoo.com