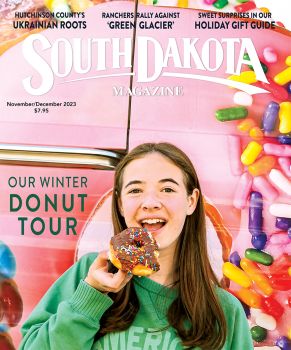 Subscriptions to South Dakota Magazine make great gifts!
Subscribe today — 1 year (6 issues) is just $29!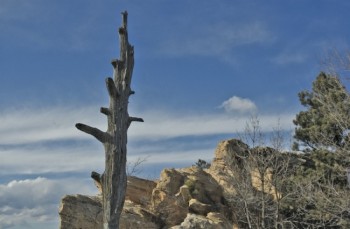 Dakota Territory's "Most Interesting Man"
May 9, 2012
Surely you've seen the television commercials for Dos Equis featuring "the most interesting man in the world." The pitchman for the Mexican beer claims to have been involved in various adventurous escapades (cliff diving in Acapulco or splash landing in a space capsule) and is afforded unique opportunities (at art museums, he's the only person allowed to touch the paintings).
I was reminded of those commercials recently as I paged through a book called The Last Frontier, by Zack Sutley. Written in 1930, just before Sutley died, the book is a memoir of his 17 years (1867 to 1884) spent as an adventurer on the Plains. The yarns he spins within its covers make him an obvious candidate for Dakota Territory's Most Interesting Man.
He hunted with Buffalo Bill and explored with Kit Carson, Jim Bridger and Brigham Young. He guided George Custer on an expedition from Fort Abraham Lincoln through the Black Hills. He happened to be in Northfield, Minn., when Frank and Jesse James robbed the First National Bank. Two days later, while camping back in Dakota, he unwittingly encountered the James brothers during their escape. He was also in Yankton when Jack McCall was hanged. Sutley writes that General William Henry Harrison Beadle (McCall's defense attorney) asked him to speak with the condemned man just days before the execution on March 1, 1877, "but McCall would tell me nothing that we could use in his favor," Sutley reports.
It seems remarkable that the stars would align such that one man would meet all these historical figures and become involved in so many of the West's most famous events. The note inside the front cover claims that Sutley "tells his story without embellishment," but I think some of his tales must be read with a grain of salt. In his chapter on the hanging of famed Black Hills outlaw Lame Johnny, Sutley describes that particular trip to the Hills and recounts how he endured a ferocious blizzard. After the storm, he took his horse to a creek in a valley for water. As they came back up the hill, he heard the Cheyenne to Deadwood stage rumbling along the frozen path. Then vigilantes stopped the coach, removed Lame Johnny and hung him from a nearby elm tree.
It's a good story, but Lame Johnny was hanged in July. Black Hills weather can be fickle, but that's surely too late for a snowstorm. At any rate, Sutley's memoir is worth perusing, especially for his descriptions of early Yankton, other Dakota towns and general life on the frontier. And maybe the marketers at Dos Equis will find new fodder for commercials.