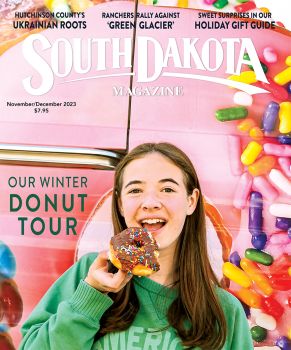 Subscriptions to South Dakota Magazine make great gifts!
Subscribe today — 1 year (6 issues) is just $29!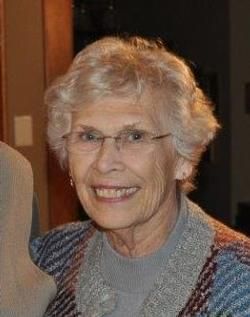 Pat Adam: Classy's the Word
Jun 27, 2016
Friends and family will bury Pat Mickelson Adam on Tuesday. It will be a relatively quiet service — quite unlike the overwhelming grief bestowed across the state when her brother George died in 1993 in the tragic plane crash that also killed seven other state leaders. But Pat, like her brother the governor, also deeply loved South Dakota. She made this a better place through family commitment, community service and a decade as Secretary of the South Dakota State Senate. When she retired from the senate in 2006, Senator Lee Schoenbeck was President Pro Temp. He took the occasion to make these remarks. They are as pertinent today as when he delivered them 10 years ago.
By State Rep. Lee Schoenbeck
Those who have served in senate leadership these past 11 years, especially know and understand just how important Pat Adam has been to this institution. We appreciate the simple things: whispered advice to avert embarrassment or problems, the heads up foresight about impending issues, the ability to make leaders look like they can "see around corners."
But some times we forget just what a special person serves amongst us. Pat Adam, your life is woven through the history and politics of our state, like no other person alive here in Pierre today. Your father served with distinction in the legislature, as Attorney General, and as Governor. Your brother's service followed his father as Speaker and as Governor. Your sorrow in the loss of your brother was felt by the entire state.
Pat Adam, your father and your brother were accomplished South Dakotan public servants, but the male members of the Mickelson clan fell short when compared to their fairer member before us – in one very special way. They only served in the House. The Senate has been your playground!

In a place often plagued with discord and discontent, you have brought order, friendship, kindness — and an award winning smile. When your steady hand leaves the rostrum, an important piece of our history leaves this body. A valued friend leaves this institution.
We can't fault you wanting to be with a husband that we've all come to know and respect from his days as a lobbyist and public servant. We can't fault you for wanting to see more of three children that have already begun to make their mark on our state's landscape. And we surely can't fault a 39 year old lady that wants to enjoy her grandchildren – but you will be missed. You are a classy lady.