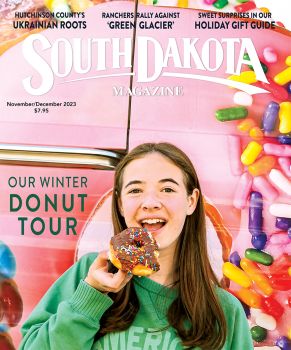 Subscriptions to South Dakota Magazine make great gifts!
Subscribe today — 1 year (6 issues) is just $29!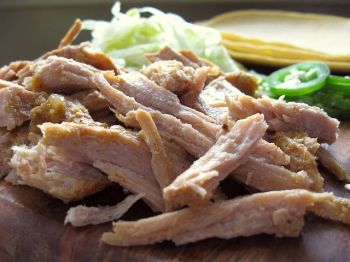 What a Crock
Oct 4, 2012
There are recipes for all kinds of dishes to be prepared in crock pots. Breakfasts of slow-cooked oatmeal, lunches of soup, pot roasts and even the mashed potatoes to serve with them, cobbler-like desserts and just about anything in between can magically simmer in the crock pot while you cut the apron strings to the kitchen and get on with your life.
That isn't to say that I believe that everything can or should be prepared in a crock pot. It is kinda like Speedos...just because they are there doesn't mean they're a good thing. A successful crock pot meal requires common sense and most of all attention to your own tastes. Don't like a roast chicken that isn't browned? Don't attempt the crock pot recipe. Making a dip that includes mayo, which separates into an oil slick when overheated? Probably best to avoid the crockpot. Want a chili with the blended flavors of chiles, seasoned meat, and beans bubbled all day? The crock pot could be your perfect tool.
My crock pot isn't used a lot. Honestly, I am not happy with the texture of many foods after cooking for hours. But I love the ease of tossing in a few ingredients and not giving dinner a second thought, except to appreciate the aromas drifting through the house. Trial and error has provided a few chosen recipes for the crock pot that I turn back to time and again.
One of those tried and true recipes is a flavorful and spicy method for preparing shredded meat for tacos, enchiladas, sandwiches, nachos, casseroles, and even soups and stews. The original recipe called for beef roasts, and I can attest that it is fabulous. I have also prepared it with lamb and deer roasts with equal success. Eventually, I swapped out a few ingredients from the original recipe to create Chipotle Pork. Hubs and I loved it, swooned over it, ate like little piggies and couldn't get enough of it. It is not a crock to have Chipotle Pork in your crock pot.
---
Chipotle Pork
3-5 pounds pork loin roast
1 teaspoon pepper
2 teaspoons chili powder
2 teaspoons cumin
3-5 chipotle chiles in adobo, chopped
1 (4 ounce) can green chiles
1 (7 ounce) can salsa verde
1-2 cups slice onion
3-5 garlic cloves, minced
1 (14 ounce) can chicken broth
Place roast in crock pot and season with pepper, chili powder and cumin. Add the remaining ingredients. Simmer on high for 5 hours or on low for 7-8 hours. Shred the meat with a fork and simmer in the sauce on high for additional 10-15 minutes. Serves 8. To make the original Chipotle Beef (or lamb or deer), replace the chicken broth with beef broth.
Fran Hill has been blogging about food at On My Plate since October of 2006. She, her husband and two dogs reside near Colome.