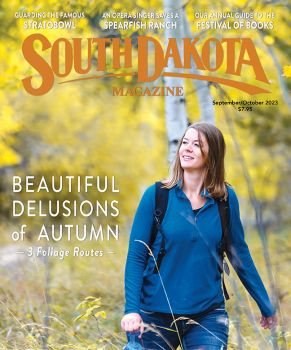 Subscriptions to South Dakota Magazine make great gifts!
Subscribe today — 1 year (6 issues) is just $29!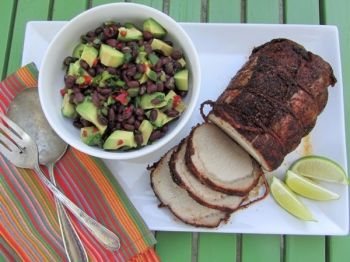 Don't Give Dad the Gift of Food Poisoning
Jun 13, 2013
By Fran Hill

Neckties, golf balls, new shirts, gift baskets of candy, electronics, books, gadgets for the grill, accessories for the car, hammocks for the backyard, and a myriad of other items suited to personal hobbies make great Father's Day gifts. Time spent together fishing, hiking, golfing or lounging on the deck while grilling steaks, burgers or simply hot dogs are also appropriate and appreciated ways to tell Dad how much you care. However, it should be noted that food poisoning is not a great gift for the leader of the pack.
Many of us will be hosting cookouts this weekend in honor of our fathers, fathers-in-law, husbands, uncles, brothers and all males in our lives in general. While the get-togethers will be laid back and good natured, keeping an eye on food safety is important. The weather is finally being kind to us and leaning toward summer with rising temperatures. The warm sun feels so wonderful, but isn't a friend to the mayonnaise-based salads that often dominate picnic spreads.
Remembering just a few, simple, common sense steps can avoid the gift of food poisoning. Keep your finicky foods chilled until serving and then present on ice, if possible. Shallow storage tubs (the under-the-bed type) and kiddie pools filled with ice can hold the bowls of potato and macaroni salad on buffets and protect them from danger. Also, don't tempt bacteria by leaving food out in the heat for extended periods of time.
Another way to avoid the mayo predicament is to prepare a salad without it. A Black Bean Salad featuring chili peppers, avocado, scallions, and cilantro is livened up with a citrus dressing that not only is delicious, but is less welcoming to tummy-troubling bacteria than creamy mayo. Paired with a spicy, grilled Chile-Rubbed Pork Loin this Father's Day menu would never be the gift that keeps on giving with queasiness. Add some chips and salsa, possibly even a tossed green salad, and celebrate dad with healthy ease this Father's Day.
---
Chile-Rubbed Pork Loin and Black Bean Salad
Pork Loin:
1 teaspoon Ancho chile powder
1 teaspoon paprika
1/2 teaspoon cumin
1/4 teaspoon coriander
Kosher salt
1 tablespoon olive oil
2 pounds boneless pork loin

Black Bean Salad:
2 15.5-ounce cans black beans, rinsed and drained
1 avocado, cut into large dice
1/2 cup fresh cilantro leaves
2 scallions, thinly sliced
1 red chili pepper, chopped
3 tablespoons olive oil
2 tablespoons fresh lime juice, plus wedges for serving

Prepare the grill for indirect heat. With a charcoal grill, place coals in two piles on either side of the grill with open space in center; for gas grills with multiple burners, turn on one or more burners, but leave one off. Combine chile powder, paprika, cumin, coriander, and 1 teaspoon of salt. Rub the pork loin with about a tablespoon of olive oil and then the spice mixture to coat thoroughly. When grill is heated to approximately 350-375F, place pork directly on area above the heat. Rotate to sear on each side, then move the loin to grill space away from the heat to roast. Continue to turn frequently to ensure even cooking until internal temperature registers 145F, about 45 minutes to an hour. Remove from grill, tent with foil, and allow to rest for 5 minutes before slicing.
Meanwhile, toss together beans, avocado, cilantro, scallions, chili pepper, lime juice, remaining 3 tablespoons of olive oil and 1/2 teaspoon salt. Let stand while the pork roasts. (This salad is more flavorful at room temperature.) Serve with lime wedges. Serves 4-6.
Fran Hill has been blogging about food at On My Plate since October of 2006. She, her husband and their two dogs ranch near Colome.