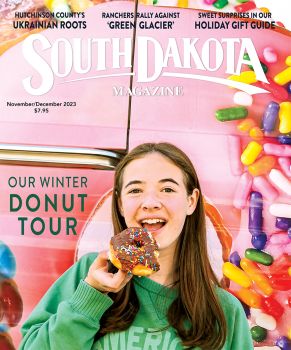 Subscriptions to South Dakota Magazine make great gifts!
Subscribe today — 1 year (6 issues) is just $29!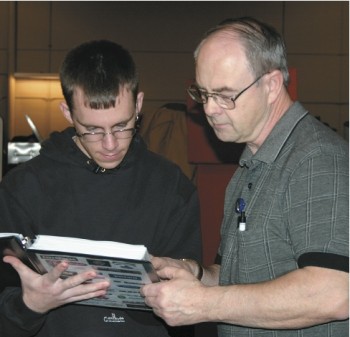 Educational Excellence
Apr 18, 2012
A couple months ago, the debate over Governor Daugaard's education bill got me wondering what's so bad about our South Dakota schools that we need some big, ugly legislation to "fix" them. Last weekend, as I collected signatures to refer that legislation to a public vote, I met a neighbor who said our schools are "good enough"... and that "good enough" is their biggest problem.
As he signed my referral petition, this neighbor—let's call him Fred—recalled an article he read in our local paper last fall about Spearfish High School's higher-than-average ACT scores. Fred recalled the bad side of the report, noting that only 39% of Spearfish students scored high enough for ACT to consider them ready for college in all four academic areas tested. In the article, Spearfish HS principal (and my boss!) Steve Morford questioned that data, saying his conversations and follow-ups with Spearfish grads indicate they are "very well prepared for college."
Fred wanted a different answer. He didn't want an assurance that things are fine. Fred wanted to hear the principal grab those stats by the horns and say, "You're right! That number is too low! Here's how we're going to raise it."
Had I had the Web handy, I might have pointed out to Fred that the national percentage of students fully ready for college by ACT's reckoning is 25%; the statewide percentage is 29%. So really, on what seems to be a pretty tough scale, Spearfish is rocking the socks off much of South Dakota.
I don't think Fred was to be assuaged. He said he asks folks to name the best high school in South Dakota—not the school that makes the news with football or basketball championships, but the school that provides the best education in South Dakota. No one can tell him ... and on the spot, I couldn't either.
I might suggest that ranking South Dakota schools by academic excellence is a complicated question, but Fred senses that South Dakotans aren't really interested in asking the question. Fred senses a distinct complacency about our schools. He senses a lack of desire to push for excellence. He senses an endemic willingness to settle for not getting in the way of the smart kids while we bring the stragglers along... or at least keep them out of trouble.
Fred put his critique in the context of South Dakota's aspirations for the Homestake Lab. He can envision a world-class research facility that would attract the world's best scientists to the Black Hills. But he says those scientists will come only if they can place their kids in world-class schools. Those scientists will not bring their families if Lead-Deadwood, Spearfish and Sturgis only offer schools that are "good enough."
Booster-pricking talk like that won't get Fred elected to any local school boards. But Fred gets me wondering: how committed am I in my classroom to academic excellence? Are our K-12 schools committed to offering the best education possible? Or in the face of tight budgets and maybe some South Dakota inferiority complex, have we defined "possible" down to "good enough"?
Cory Allen Heidelberger writes the Madville Times political blog. He grew up on the shores of Lake Herman. He studied math and history at SDSU and information systems at DSU, and is currently teaching French at Spearfish High School. A longtime country dweller, Cory is enjoying "urban" living with his family in Spearfish.