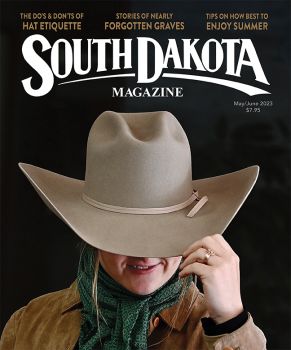 Subscriptions to South Dakota Magazine make great gifts!
Subscribe today — 1 year (6 issues) is just $29!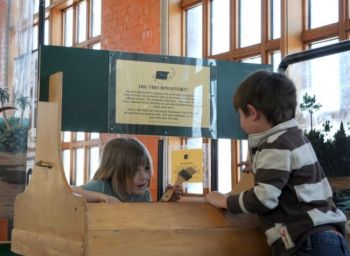 Closing South Dakota Preschools
May 1, 2013
I didn't attend preschool. Neither did my daughter. But I see why South Dakota needs preschool... and I see how we are shooting ourselves in the foot at the state and national level by not investing in preschool.
An article by Stanford professor Sean F. Reardon says that family income now explains more of the differences in student achievement than race. Our public schools are helping poor kids improve their academic performance, but rich kids are boosting their test scores even more, thanks to their parents' ability to invest more resources in their learning. A working family may be able to save up for piano lessons or dance lessons; a rich family can afford both, plus a good summer camp and a private writing tutor.
That education gap comes from the income gap, and as income inequality increases (it's not as bad in South Dakota as nationwide, but it's happening), ever-richer families can give their rich children ever more opportunities that give them an ever-greater edge when they grow up to compete for the spots in colleges and companies. The rich thus stay rich, and the poor stay poor. That's not the American dream of equal opportunity for all.
Reardon says restoring that equal opportunity starts with investing in good childcare and preschool programs that poor and middle-class families can afford. South Dakota is already behind that curve: we are one of eleven states that do not fund preschool, thanks in part to some strange conservative recalcitrance that seems to fear public preschool will give those darn public school teachers a chance to indoctrinate kids into godless Communism earlier.
The states that do fund preschool dropped that investment half a billion dollars during the last school year. Given the widespread and well-attested benefits of preschool, these budget cuts seem short-sighted.
The Obama Administration wants to spend more on preschool, which will be nice if the plan can get through Congress. But Congress and the President have, via sequester (the game of budget chicken where everyone loses), cut Head Start 5%. Here in South Dakota, 200 children will lose those preschool services. Deadwood loses Head Start completely; I hear from friends that Lennox and Worthing will also have to shut down their Head Start programs. Nationwide, the sequester will throw 70,000 kids out of Head Start.
South Dakota Congresswoman Kristi Noem rushed with her colleagues to undo the sequester cuts that threatened to delay their flights to and from Washington. Perhaps they can find similar political will to undo the preschool cuts that threaten our kids' equal opportunity and social mobility.
Editor's Note: Cory Heidelberger is our political columnist from the left. For a right-wing perspective on politics, please look for columns by Dr. Ken Blanchard every other Monday on this site.
Cory Allen Heidelberger writes the Madville Times political blog. He grew up on the shores of Lake Herman. He studied math and history at SDSU and information systems at DSU, and is currently teaching French at Spearfish High School. A longtime country dweller, Cory is enjoying "urban" living with his family in Spearfish.