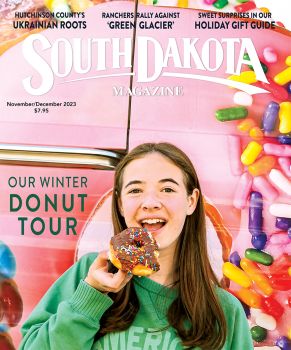 Subscriptions to South Dakota Magazine make great gifts!
Subscribe today — 1 year (6 issues) is just $29!

Twitter to the Rescue
Mar 2, 2017
By Fran Hill
Twitter often gets a bad rap. Trolls bully. Celebrities have meltdowns and tantrums. Misinformation abounds.
But occasionally, good things happen in the Twittersphere. People in need find information and support. Breaking news isn't just a Hollywood stunt and sometimes, even a real conversation takes place.
I have been part of the Twitter community since its inception. I drop 140-character observations, recipe links, a few rants and some raves and ask in depth, probing questions, like "What's for dinner?" Recently, one such tweeted quest led me back to one of my own classic recipes.
Every spring, a shearing crew based in far western South Dakota treks to our farm near Colome to shear the sheep we are fattening for sale. It takes a large crew and several sessions to de-frock our flock, and of course, everyone needs to eat. That is my job. I have a basic menu of tried and true meals to feed the hardworking crowd, but sometimes, choosing from the options is a dilemma.
Faced with what to do with leftover roasted chicken, I sent out a quick tweet pondering options of enchiladas or chicken noodle soup. It didn't take long for the poll to return overwhelming support for enchiladas. In fact, the replies practically demanded that enchiladas were the only real option.
Thankfully, my pantry shelves are stocked with jars of my home-canned enchilada sauce. I always dedicate a portion of my garden tomatoes to a smoky jeweled sauce. After Twitter made the decision for me, putting together enchiladas for a shearing meal was super easy, and of course, deliciously enjoyed by everyone … even vicariously through Twitter.
---
From Scratch Enchilada Sauce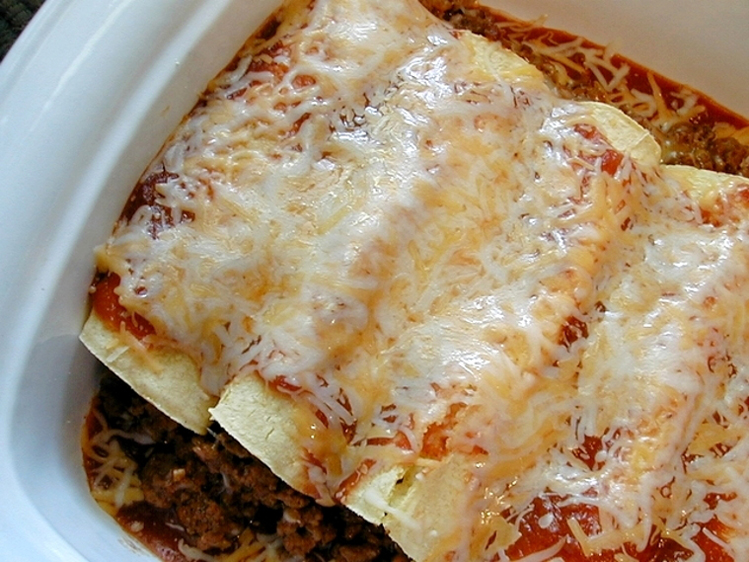 Earmark a batch of garden tomatoes for a rich and spicy enchilada sauce.
5-8 pounds tomatoes
1 cup white vinegar
3/4 cup chili powder
1/2 cup salt
2 tablespoons cumin
2 tablespoons oregano
2 tablespoons cinnamon
1/2 cup sugar
1 (6 ounce) can tomato paste
Chop tomatoes and place in a large, heavy pot over medium heat. Add the seasonings. Bring to a boil, then reduce heat and simmer for 30 minutes to an hour, until tomatoes have cooked down and flesh has released from the skins. Remove from heat.
Process tomatoes through a food mill/cone colander with pestle/sieve/or similar utensil to strain the seeds and skin.
Return sauce to heavy pot. Add the tomato paste and bring to a simmer. Cook until desired consistency.
Ladle into prepared jars (I used half-pints.) and secure lids. Process in hot water bath for 30 minutes. (If you are unsure of the canning process, there are many informative sites online. I am not a canning authority).
Fran Hill has been blogging about food at On My Plate since October of 2006. She, her husband and their three dogs ranch near Colome.