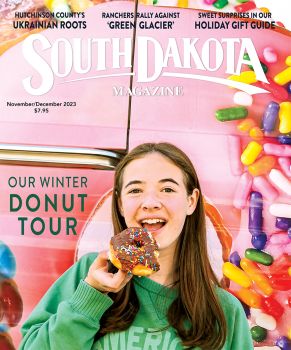 Subscriptions to South Dakota Magazine make great gifts!
Subscribe today — 1 year (6 issues) is just $29!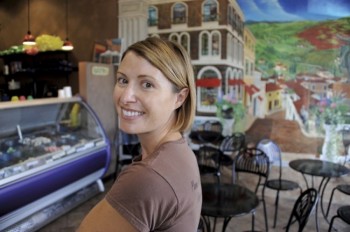 Land of Infinitely Interesting Eateries
Feb 22, 2012
Our magazine's writers literally savored the opportunity to explore the far reaches of South Dakota earlier this year for a big feature on the state's ethnic restaurants. We visited dozens of interesting restaurants, and along the way we discovered that entrepreneurism is prospering in our towns and cities
Every restaurant had a story, but Maria Pontiero told us one of the best. She runs Nucci's Italian Bistro in Sioux Falls, but the story of the bistro began long ago in Italy when a young man named Gaetano Pontiero moved to the United States after WWII.
The Pontieros had been farmers in Italy, and Gaetano dreamed of continuing that tradition in his new country. When he learned of land for sale in South Dakota, he moved to Kimball. He and his brother ran a restaurant there for 20 years and Gaetano saved his money until he could buy a farm. Then he traveled to Italy to find a bride. He courted a pretty girl named Rita and six months later he brought her to his new Kimball farm.
They had a daughter, Maria, who grew up amid cattle, sheep, goats and rabbits. Rita loved to cook, so she worked at several restaurants around Kimball when she was not busy on the farm. When Gaetano finally retired, the family moved to Sioux Falls to fulfill Rita's dream of having her own Italian restaurant. They put together a cozy little place in a strip mall at 57th & Western on the south side of town, and today Maria helps her mom serve sandwiches, lasagna, pasta and other specialties to happy customers. They call it Nucci's, a term of endearment in Rita's native Calabria.
Everywhere we went, we found equally interesting restaurateurs. At Gregory, Joe Nguyen and his family run The Homesteader. With a name like that, you expect to find good steaks and you will. But The Homesteader chefs also serve kung pao chicken and other Asian treats. The walls show off the work of Burke taxidermist Pete Liewer.
In Brookings we met the Theodosopoulus family, owners of a three-generation Greek eatery called George's Pizza. The founders, Spiro and Yoita, still show up every morning to make their special sauces and doughs.
Robert Wong, one of the world's great nature photographers, exhibits his pictures in a Chinese restaurant he runs with his wife, Ying, on Mount Rushmore Drive in Rapid City.
Retired soccer star Sidney Zanin runs Guadalajara in Pierre, along with his wife Elizabeth. German immigrant Waldraut "Wally" Matush started serving wiener schnitzel, bratwurst and filet mignon at Hill City's Alpine Inn in 1974. Today her daughter Monika manages the restaurant.
Hungry yet? Walleye and steak will always be our staples but when it comes to eating, South Dakota has truly become the Land of Infinite Variety.
Editor's note: South Dakota's ethnic eateries were featured in the Jan/Feb 2012 issue of South Dakota Magazine. To order a copy or to subscribe, call us at 800-456-5117.