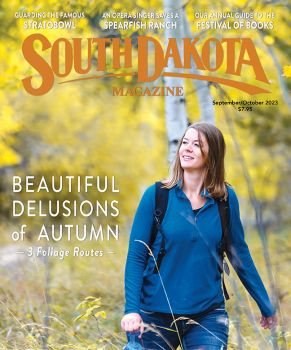 Subscriptions to South Dakota Magazine make great gifts!
Subscribe today — 1 year (6 issues) is just $29!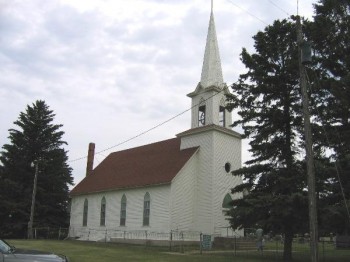 Our Historic Church
Apr 25, 2012
I never attended a wedding, funeral or a single Sunday service in Garfield Lutheran Church, but I always sort of considered it to be our church. I've never heard many stories of its early years, but I always assumed the Andrews family, who came from Norway and homesteaded southwest of Lake Norden in 1882, played a part in forming the congregation in 1884 and in constructing the church in 1901.
Sadly I never knew much about the church until recently reading that it has been added to the National Register of Historic Places. Immigrant families like my great-grandparents conducted Norwegian language services in a schoolhouse in Garfield Township until 1889. By then, the congregation boasted nearly 60 families who decided it was time to build a proper church.
They found a spot almost halfway between Bryant and Lake Norden. After years of planning and fundraising, volunteer members of the congregation started work in 1900. Men dug huge stones from nearby fields and brought them to the site aboard wagons to be used in the foundation. One congregant created a metal weathervane inscribed with 1901, the year of the church's completion, and placed it on the steeple.
The interior remained incomplete until 1913, when the pews, pulpit, altar and altar rail were added. Step inside and you'll still see these original furnishings.
When the church closed in 1978, its leaders faced the daunting task of deciding what to do with its most important possessions. One day, one of the church ladies came to see my aunt, and she had Garfield's intricately sewn altar cloth with her. "We figured you would want this," she told my aunt. Puzzled, she asked why.
"Because your mother made it," the lady replied.
That was news to everyone. Grandma Andrews always had some sort of fancywork going – knitting, crocheting or Norwegian hardanger – and never really said much about any of her creations unless prodded. As it happens, my dad and his 11 siblings attended that church all their lives, probably gazed upon the altar cloth hundreds of Sundays, not knowing it was their mother's work.
The altar cloth has become a treasured family possession that we use on special occasions. I last saw it atop Grandma's sea-foam green casket at her funeral in 2003. It serves as a connection to our matriarch and the little prairie church that was so important to our family and dozens of others in Hamlin County.