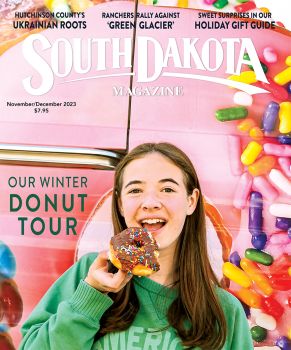 Subscriptions to South Dakota Magazine make great gifts!
Subscribe today — 1 year (6 issues) is just $29!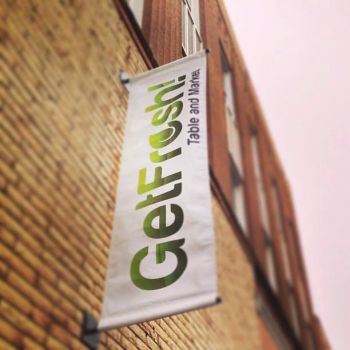 Get Fresh!
Feb 14, 2013
When I went through my yoga teacher training, one of the homework assignments was a 30-day diet experiment. It was meant to be a food sadhana, teaching us to be more mindful of how we eat. Some classmates chose vegetarianism; some gave up sugar. I was eating a lot of microwave meals at the time – ones that claimed healthiness on the box but listed many ingredients I couldn't pronounce – so my husband suggested ditching our microwave. Busy evenings were initially challenging, but we're now microwave-free for five years. We purchase mainly whole ingredients and the food prep takes time, but I like knowing exactly what's going into my mouth.
Sometimes we cave and get takeout, though. We're not entirely virtuous. That's why I'm a little jealous of the Mitchell community. Billy Mawhiney opened Get Fresh! Table and Market on Mitchell's Main Street this month. It's a partnership with his other venture, Time at the Table, that offers pre-made meals for delivery or pickup using fresh, local and organic ingredients. There is even a self-serve kitchen where you can prep ingredients according to their recipes.
Mawhiney wants people to connect with food and use food to connect with others by getting to know their local farmers and butchers. He also hopes families will use family dinner as a way to slow down in our crazy and sometimes frazzled lives. "It's time we reclaim the dinner table to be the center of the home," Mawhiney says.
He got the idea for Get Fresh! while living in Brooklyn, N.Y. "I could not afford to eat much, but the access to local, organic and fresh food was literally just a few blocks away." Mawhiney keeps his 6-serving meals affordable by using similar ingredients in the weekly menus. They even accept SNAP (formerly known as food stamps).
The business is very new, but the gluten-free meals have already been very popular. Get Fresh! offers vegetarian and dairy free options, as well, and they hope to add some vegan dishes this summer. Mawhiney gives oven or slow cooker instructions for each dish. "Everything is one-step and I left out the microwave on purpose. We do not have one at Get Fresh!" he proclaims.