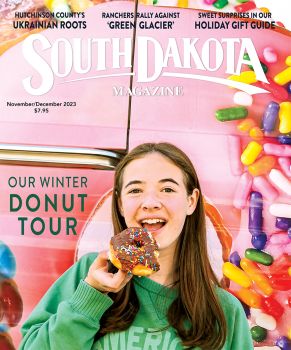 Subscriptions to South Dakota Magazine make great gifts!
Subscribe today — 1 year (6 issues) is just $29!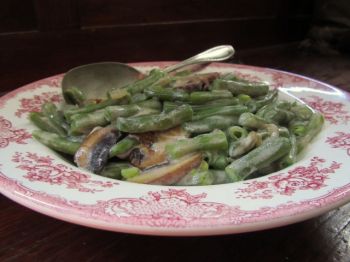 Freshening Up Tradition
Oct 18, 2012
Holiday meals are prime examples of tradition. Family recipes are recreated year after year for the Thanksgiving and Christmas tables. Cousin Jimmy would cry if Aunt Mabel's pumpkin pie didn't make an appearance, and Uncle Rob insists that sage dressing must be part of the menu. Honestly, in many cases, tradition can make these celebratory feasts the easiest meals of the year to plan. However, for those cooks that love to play in the kitchen, it can also seem to be the most boring. The culinarily adventurous dream of slipping something new into the mix.
It may only be October, but I have been keeping an eye open for something new to bring to my holiday spreads. Thanksgiving must have turkey, and I have a favorite brine for the bird. Dressing is on the side (never stuffed) and may include giblets, but not fruit or nuts. Mashed potatoes and gravy are also unquestionable additions to the meal. Anything after that is fair game. I like cranberry sauce, but many of the in-laws don't care for the tartness. Desserts always include pie, but cake and cheesecake may also come into play, with apple, pumpkin and chocolate being favorite flavors. As for the vegetables, in recent years I have forsaken the traditional green bean side dish in favor of Brussels sprouts sautéed with bacon. It has been a hit, but I am getting the itch to mix things up again.
With my kitchen leaning toward fresh and homemade this year, perhaps it is time to accept the challenge of reviving the green bean casserole. Traditionally, this dish is prepared with canned green beans, condensed soup, crispy fried onions and sometimes cheese. I am not ashamed to admit that I like it. It makes a delicious extra sauce on your plate in which to swirl that forkful of turkey. But…could I create something that didn't require the can opener…something fresh and enticing?
Green Beans in Mushroom Sauce elevates the traditional holiday side dish to heavenly, creamy heights. Tender, fresh green beans are tossed with a rich, sour cream sauce enhanced with chicken stock and adorned with shallots and meaty mushrooms. It will be perfect beside the turkey, ham, prime rib, goose, or just about any centerpiece of the holiday meal while still grasping tradition.
---
Green Beans in Mushroom Sauce
Adapted from Martha Stewart Living
2 pounds green beans, trimmed
2 tablespoons olive oil
1/2 cup shallots, thinly sliced
1 cup chicken stock
2 teaspoons cornstarch
8 ounces cremini mushrooms, trimmed and sliced
3/4 cup sour cream
Kosher salt
Freshly ground black pepper
Bring a large pot of water to a boil. Blanch green beans until tender, about 6 minutes; drain. Meanwhile, heat 1 tablespoon oil in a large skillet. Cook shallots until tender and just beginning to brown. Transfer to a small bowl.
Whisk together chicken stock and cornstarch. Add remaining oil to the pan and cook the mushrooms until golden brown. Reduce heat; return the shallots to the pan. Whisk in stock mixture and cook until thickened. Remove from heat and add sour cream. Season with salt and pepper. Toss in green beans. Serves 8.
Fran Hill has been blogging about food at On My Plate since October of 2006. She, her husband and two dogs reside near Colome.