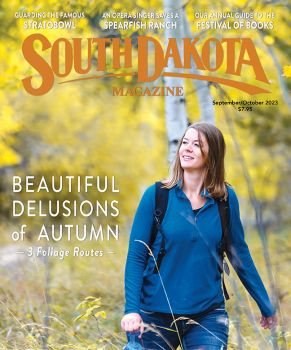 Subscriptions to South Dakota Magazine make great gifts!
Subscribe today — 1 year (6 issues) is just $29!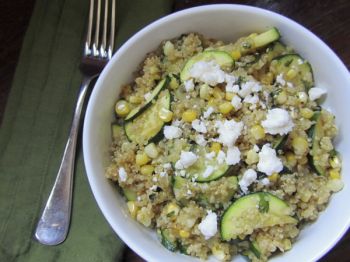 It Takes All Kinds
Oct 3, 2013
By Fran Hill

There have been a lot of food trends during the years I have been blogging. The food-centric always seem to be searching for the next big thing and love to pull the obscure into the spotlight. Professional chefs are one minute leaning into batter-dipped and deep-fried everything and the next showcasing the antioxidant, omega-3, healthful benefits of the new "it" vegetable, grain or protein. It takes all kinds to make the world go 'round, and it is no different with the ever-evolving tastes of the food world.
Bacon has always been a breakfast and sandwich favorite, but the last decade has exploded with smoked pork possibilities. Old standards like meatloaf, green beans and mac and cheese are joined by cupcakes, doughnuts, sushi, ice cream and even vodka with bacon strips, crumbles and flavoring.
A movement toward more wholesome eating brought kale to many restaurant menus and home kitchens. The leaves have been roasted and salted into toasty chips, chopped and added to soups and stews, eaten raw in salads, and there isn't a day that goes by that Instagram isn't loaded with photos of kale smoothies…which are, in themselves, another food trend.
Low-carb, Paleo, and gluten-free diets left their followers searching for pasta substitutes. Miles of ribbons of zucchini, carrots, and other vegetables have been sliced, sometimes sautéed or blanched, and tossed with sauce in recent years. An enterprising company even markets a food processor-like tool just to slice these "noodles."
Cake Pops, pork belly, cupcakes, doughnuts, coffee, slider sandwiches, healthful oils, chia seeds, juicing and whole grains are all included in current trends. I think that there is a proper balance of the so-called naughty and nice in the list. People are picking up a triple-shot-no-foam-soy-latte and cake pop at their favorite coffee joint in the morning and making salmon roasted with olive oil served with a side of quinoa for dinner. It takes all kinds of things to nourish our body and soul, and there is a food trend to satisfy any craving.
If you want to get in on a healthy food trend, you might want to hop on the quinoa bandwagon. This ancient grain-like seed is loaded with nutritious benefits and easy to prepare. Tossed with sautéed onion, garlic, zucchini and corn and garnished with cilantro and crumbled queso fresco, this is a dish robust enough to stand on its own as a meatless meal, but works just as well on the plate beside your favorite protein.
---
Quinoa with Corn and Zucchini
Adapted from The New York Times
1 cup quinoa
3 cups chicken stock
1 tablespoon olive oil
1/2 small yellow onion, chopped
2 garlic cloves, minced
1 cup fresh sweet corn, cut from the cob (defrosted frozen corn could be used)
1 medium zucchini, sliced into half-moons
2-4 tablespoons fresh cilantro, chopped
1/4 cup queso fresco, crumbled (feta could be used)
Add the quinoa to a bowl and cover with cold water. Let sit 5 minutes. Drain through a fine-mesh strainer and rinse until water is clear.
Bring the stock to a simmer in a small saucepan. Heat another medium saucepan over medium-high heat, and add the quinoa. Toast, stirring until the grains have separated and smell fragrant. Slowly add the stock to the pan with the quinoa. (If you pour it in all at once, you could have a quick boil over of quinoa seeds and stock all over your stove…lesson learned the hard way.) Bring to a boil. Reduce the heat to low, cover, and simmer for about 15-20 minutes. Drain and return to the pan. Cover and let stand undisturbed for 10 minutes.
Meanwhile, heat the olive oil in a large, heavy skillet. Add the onion; cook, stirring until tender. Add the garlic, corn and zucchini. Season with salt and pepper and cook until the zucchini is tender. Stir in the quinoa and toss to combine. Heat through, add cilantro and top each serving with crumbled cheese. Serves 6-8.
Fran Hill has been blogging about food at On My Plate since October of 2006. She, her husband and their two dogs ranch near Colome.