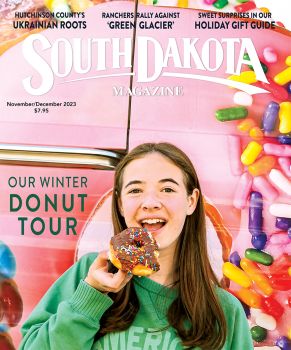 Subscriptions to South Dakota Magazine make great gifts!
Subscribe today — 1 year (6 issues) is just $29!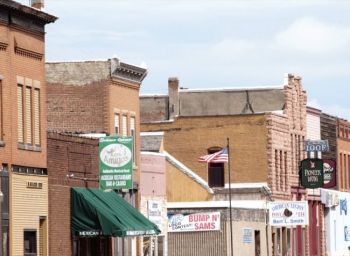 Requiem for a Gorilla
Oct 3, 2012
Back in the spring of 2007, Union County was abuzz with talk of the "Gorilla Project." The mystery project got its name because rumors said it would be huge. For months, nobody spilled the beans, from local land agents working on acquiring 5,000 acres for the project, to Governor M. Michael Rounds, who was working behind the scenes to entice whoever the big developer was to Union County.
In June that year, Dallas-based oil company Hyperion announced that the Gorilla was to be a new tar-sands oil refinery. Boosters said it would bring thousands of jobs and big property tax revenues to Union County while promoting American energy independence. Opponents said it would overburden local roads and public services, wreck some of the best farmland in South Dakota with air and water pollution, and delay America's kicking of its unhealthy fossil fuel habit.
Now, after five years of public controversy, the Gorilla is dead. As first reported by Julie Ann Miller in the Akron (IA) Hometowner, Hyperion started letting its land options in Union County expire at the end of August. Now it has let expire options on all 5,000 of the acres it was eyeing for its refinery.
Don't be surprised: since 2007, there's been strong doubt that Hyperion could build a refinery in Elk Point. Hyperion has never built anything this big. It has no infrastructure in place to get Canadian tar sands oil to Union County. The recession stunted oil demand and investor risk-taking. The profitable market for such refined product is overseas, in China, India, and other rising economies, far from Elk Point. One needs no tree-hugging hippie glasses to see that the Hyperion refinery lacked a compelling business case.
Even if the refinery were viable, it would have turned Elk Point into our own mini-Williston. Like the straining oil-boom towns on North Dakota's Bakken formation, Elk Point would have become a town transformed and dominated by a single industry. Union County would have banked on processing finite, toxic materials from far away into fuels to be used farther away. And when the economy shifts away from fossil fuels (watch for that within our lifetimes), an oil refinery-based Elk Point would become our own mini-Detroit.
Farming is a gamble, too, but Union County's rich soil won't run out the way tar sands oil will. Union County's farmers can produce wealth from their own resources and sell that wealth for healthy use in their own community.
Union County and South Dakota need economic development. But we don't need gorillas that tear up our best resources and make us more dependent on unsustainable outside economic forces. The death of Hyperion's gorilla bodes well for all South Dakotans who value clean air, clean water, and economic self-reliance.
Cory Allen Heidelberger writes the Madville Times political blog. He grew up on the shores of Lake Herman. He studied math and history at SDSU and information systems at DSU, and is currently teaching French at Spearfish High School. A longtime country dweller, Cory is enjoying "urban" living with his family in Spearfish.