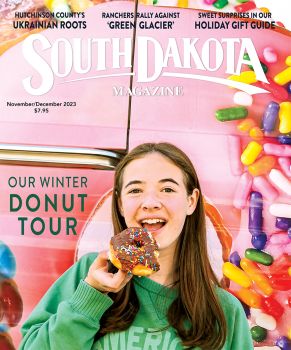 Subscriptions to South Dakota Magazine make great gifts!
Subscribe today — 1 year (6 issues) is just $29!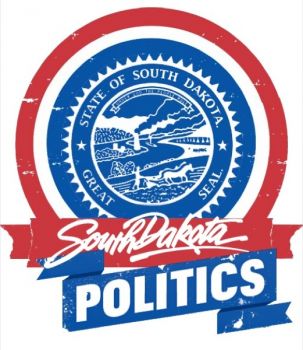 Leadership South Dakota
May 28, 2014
Back in March, I noticed a new program called Leadership South Dakota. The program is designed "to attract engaged citizens from across the state, then provide them with the background, unique experiences and insights necessary to assume leadership positions at the community, state and national levels."
That language said to me, "Aha! Establishment reinforcing the establishment!" So did the roster of organizers and sponsors. Staffing Leadership South Dakota are education establishment pals Rick Melmer and Tom Oster. Sponsoring the program are the usual characters: Sanford Health, First Premier Bank, Daktronics, Lawrence & Schiller and the Ramkota. With such an assemblage of South Dakota's conservative corporate cronies, how could Leadership South Dakota be anything but one more way to indoctrinate the next generation of South Dakota aspirers into the good-old-boys' club?
Then good old boy Rick Melmer himself gave me a shout. He said he's been asked if Leadership South Dakota is just a pro-Republican training camp. He says no way.
To dispel such concerns, Melmer points to three of his key assistants: Jim Beddow, Joe Bartmann and Mike Knutson. Beddow ran Dakota Wesleyan University and ran against Bill Janklow 20 years ago. He, Bartmann and Knutson have worked on other non-partisan community development projects like the Rural Learning Center and Home Address. Beddow's team will coordinate the student research component of the program and help evaluate the entire program to guide its direction for future classes.
Oh, and that Tom Oster guy? He's actually a Democrat. His grandpa Henry J. Oster served as a Democratic legislator from Davison County for 20 years. Tom Oster served on the County Commission in Democratic hotbed Brown County between 1986 and 1992.
Oster tells me the goal of Leadership South Dakota is not to build better Republicans or Democrats but better leaders. Oster says that, given how hard it is to get people to run for office, he'd be happy if Leadership South Dakota produced a larger crop of candidates for school boards, city councils and state legislature. But filling ballot slots is not the program's primary purpose. Oster hopes Leadership South Dakota builds a network of leaders in many fields, from many backgrounds, who develop a broader, shared understanding of South Dakota as one big community and who can use their new knowledge and connections to do good things for South Dakota.
To further demonstrate the program is not for Republicans only, Melmer encouraged me to apply for Leadership South Dakota. Frankly, I think participating in the program would be a hoot. Check the schedule: students spend eight months hopping around the state studying agriculture, tourism, state government, American Indian issues and more. They get to converse with South Dakota's business and government leaders (though notice, not a lot of environmentalists, human rights activists, or other community organizers who might offer lessons in leadership from someplace other than the Chamber of Commerce banquet table — Rick! Tom! Fix that!).
Alas, Leadership South Dakota costs $3,000, plus travel expenses. The first $3,000 in my pocket is spoken for (as is the next $3,000, and the next...). But Melmer tells me the South Dakota Community Foundation has some cash to subsidize tuition. And they'll give that help based on need, not party affiliation.
Melmer says Leadership South Dakota still has some spots available. Apps are due this Friday, May 30, but the form is brief, just three pages, no long essays.
Done right, Leadership South Dakota promises a platform for useful conversations. Conscientious students dedicated to a better South Dakota can help ensure it's done right. If you're interested, give Melmer and Oster a shout.
Editor's Note: Cory Heidelberger is our political columnist from the left. For a conservative perspective on politics, please look for columns by Dr. Ken Blanchard on this site.
Cory Allen Heidelberger writes the Madville Times political blog. He grew up on the shores of Lake Herman. He studied math and history at SDSU and information systems at DSU, and has taught math, English, speech, and French at high schools East and West River.