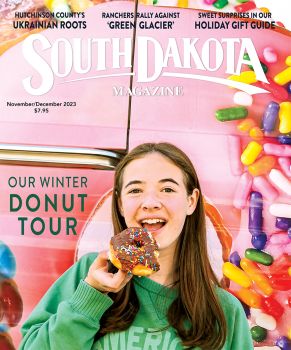 Subscriptions to South Dakota Magazine make great gifts!
Subscribe today — 1 year (6 issues) is just $29!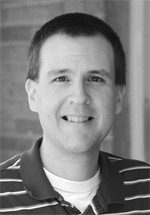 Lippman was Lemmon's Hero
Nov 16, 2011
South Dakota has produced some amazing veterans. Jean Mehegan, founder of Medary Acres greenhouse in Brookings, survived the Japanese attack on Pearl Harbor. Don Smith (Belle Fourche) was a member of Doolittle's Raiders, who launched the first retaliatory attack against Japan after the surprise Hawaiian bombing. Walter Herrig, who taught in SDSU's Army ROTC program, was a prisoner of war for much of the conflict. He was on the island of Corregidor when the Japanese captured it in 1942. Clarence Wolf Guts was a Lakota code talker.
Recently I learned about Gordon Joseph Lippman of Lemmon. Lippman was one of 54,000 American servicemen and women who fought in World War II, Korea and Vietnam. He enlisted following his junior year at Lemmon High School, and it didn't take long for others to realize he had incredible courage and battlefield instincts. He was credited with saving his patrol against German resistance in southern France. As a member of the 517th Parachute Infantry Regiment, he was wounded at the Battle of the Bulge.
Lippman was a battalion operations officer during the Korean War, where he was again wounded near Do Chung in April 1951. Lippman was leading his men across the Hantan River in darkness when an enemy outpost spotted them. Lippman and his troops came under fire in the middle of the water, but he rallied them and led a charge that destroyed the outpost. Then he reorganized and led his men toward their objective: a hill whose perimeter was ringed with enemy gunners. Only a single platoon made it under heavy fire. Lippman, realizing his soldiers faced annihilation against overwhelming odds, created a diversion. For 45 minutes, armed with a pistol and grenades, he darted within yards of the enemy, drawing their fire so his soldiers could gain a better position and take the hill. He earned the Distinguished Service Cross, the Army's second highest military decoration, awarded for bravery.
A soldier might think himself lucky to emerge from one war alive. Surviving two could be considered miraculous. Sadly, Lippman didn't survive a third. He was sent to Vietnam in September 1965, where he served as the executive officer of the Third Brigade, First Infantry Division. Four months later, Viet Cong snipers infiltrated his camp near Lai Khe. Lippman died from small arms fire while trying to personally locate them.
His sister Marlys was fortunate enough to spend a week with Gordon at his home in Washington, D.C., in May 1965. She remembered he spent evenings working on his master's degree at Georgetown University, which he earned shortly before his deployment. "My last memory was that I had sent him for Christmas 1965 a fruitcake plus other edibles and a felt bookmark which I made for him per his request [to] 'only send very small things that can travel with me.' In February, two months after he was killed, the package was returned to me with DECEASED written on it – with a very spoiled fruitcake. I wept. It was so little, and he didn't even receive it."
South Dakotans should be proud of Gordon Lippman and veterans like him. They possess courage the rest of us only imagine we have. Days like Veterans Day or Memorial Day are fine times to honor them, but they should be remembered the other 363 days as well.