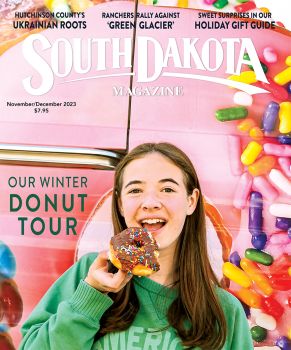 Subscriptions to South Dakota Magazine make great gifts!
Subscribe today — 1 year (6 issues) is just $29!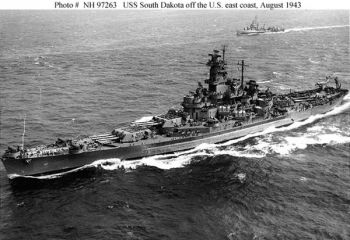 Our Blue Water Navy
Nov 19, 2015
By Roger Holtzmann
Two United States naval vessels have carried the name South Dakota across the oceans. A third USS South Dakota will launch in 2018, and it should prove a worthy successor. The Virginia-class vessel is a nuclear-powered fast attack submarine, 377 feet long, and will carry a crew of 130 in comfortable, if slightly cramped style.
Lt. Gov. Matt Michels toured General Dynamics' Electric Boat shipyard in Connecticut, where South Dakota is under construction, in October. While there he met with yard officials and the sub's future commanding officer, and was able to tour the recently completed USS Illinois, her sister ship.
Virginia-class boats are built to carry torpedoes and Tomahawk cruise missiles, and can also disembark and support Navy SEAL teams for covert operations. They are high tech in everything from their navigation systems to the heads (bathrooms), but their most distinguishing feature is what they don't have: a propeller. They use a water jet propulsion system that makes them significantly quieter than their predecessors.
The first USS South Dakota was an armored cruiser, launched in 1908 from the Union Iron Works in San Francisco. It served with the Pacific Fleet, patrolling off the west coast and as part of the navy's Asiatic Squadron, until the outbreak of World War I. During the war it escorted troop ships across the Atlantic, and when peace returned it carried some of those same soldiers back home.
The second USS South Dakota, built by the New York Shipbuilding Corporation, was the lead ship of a class of fast, powerful battleships that were revolutionary designs for the day. It was commissioned in early 1942, just in time to join the war in the Pacific against Japan. She and her crew served with distinction in numerous battles, though not always with credit: because of security concerns, the ship was identified as Battleship X in newspaper reports.