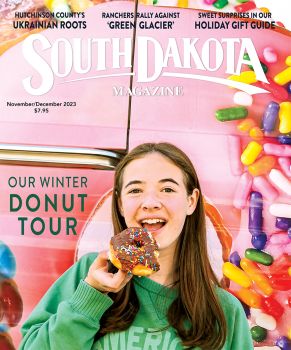 Subscriptions to South Dakota Magazine make great gifts!
Subscribe today — 1 year (6 issues) is just $29!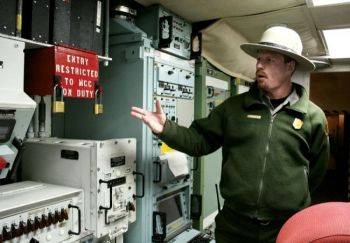 The Mystery of a Missile Silo
Missile silos were once buried under South Dakota's short grass prairie west of the Missouri River. They housed 150 Minuteman II warheads that could have streaked 15,000 miles per hour over the North Pole and into the Soviet Union if the super powers had fought a nuclear war.
As it happened, the silos were deterrents, and curiosities for ranchers and passers-by. Only one was ever launched; a 7-second test flight near Newell resulted in the missile landing harmlessly in a field. South Dakota's missiles were deactivated when the cold war ended in 1991. Most were destroyed, but the National Park Service preserved one silo and one control center near Badlands National Park as the Minuteman Missile National Historic Site.
Visitors can peer into the underground silo and see the control room where two-member teams worked 24-hour shifts. Surely all the little red buttons have been disconnected, but be careful just in case. Headquarters is along Highway 240 — the Badlands Loop Scenic Byway — at Interstate 90 exit 131.
Editor's Note: This story is revised from the March/April 2010 issue of South Dakota Magazine. To order a copy or to subscribe, call 800-456-5117.