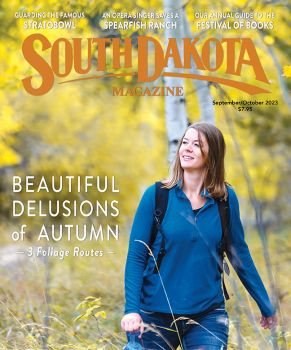 Subscriptions to South Dakota Magazine make great gifts!
Subscribe today — 1 year (6 issues) is just $29!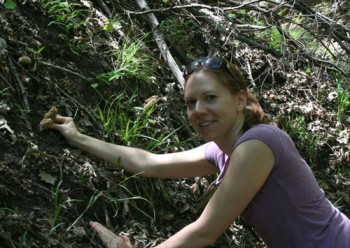 First Time Mushroom Hunting
Jun 17, 2011
I didn't need another hobby, but I found a new one last weekend in morel mushroom hunting. And it combines two things I already enjoy — hiking and eating healthy, unusual foods.

It's no secret morels are in season but I've quickly found that good hunting areas are guarded and even coveted. My husband Jeremy and I decided to try our luck at this muddy Easter egg hunt in a wooded area outside of town. We found almost five pounds after about an hour and a half of searching.

Don't even ask me where they were. The only person we've told the true location to is my Dad. He's got better things to do besides crawling around in the dirt and he promised not to tell anyone.

We plan to eat these treasures every night this week. Does anybody have any good recipes?